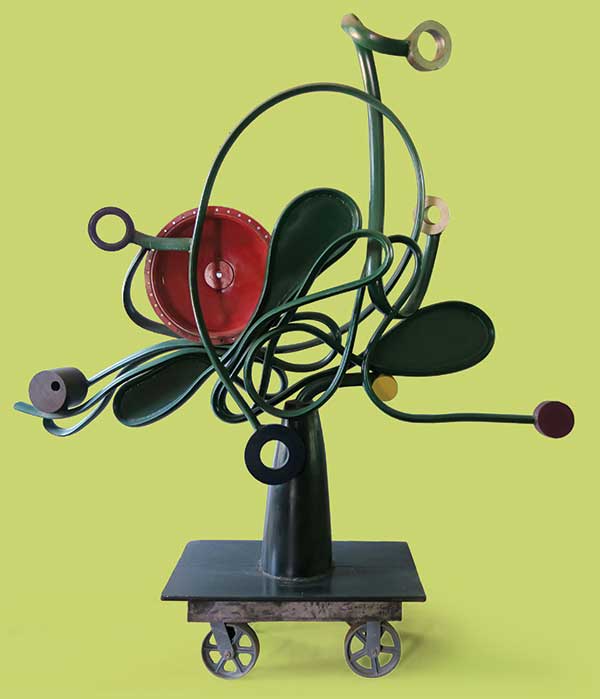 The Wedding Dance, 2014
August 21–December 8, 2018
Opening Reception: Thursday, September 13, 2018, 6–8:00 p.m.
Evening with the Artist: Thursday, November 8, 2018, 6:00 p.m.
George Tobolowsky's series of metal sculptures, A Long Road Back, range from abstract winding forms to representational subjects. The artist's incorporation of bold colors and found metal scraps create delightfully unexpected outcomes that pay tribute to modernist sculpture. Tobolowsky's works will be on display inside and around the Museum, as well as throughout Oxford and the UM campus.