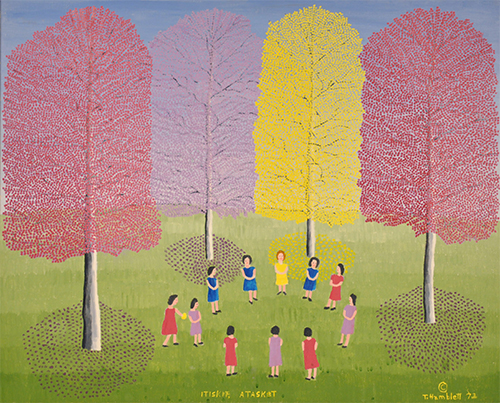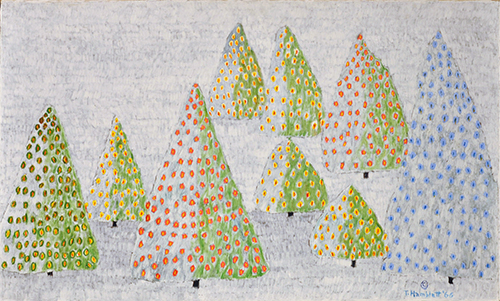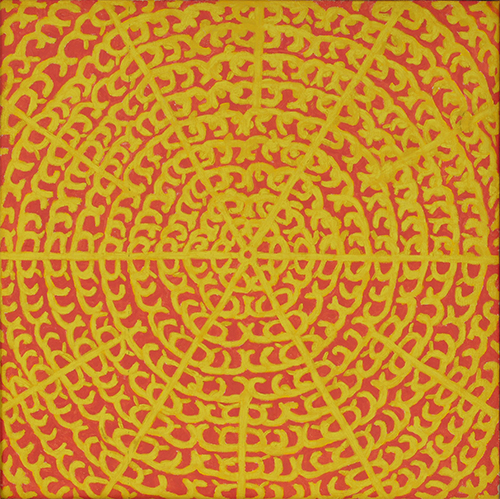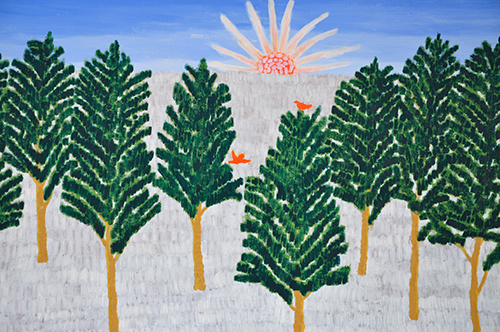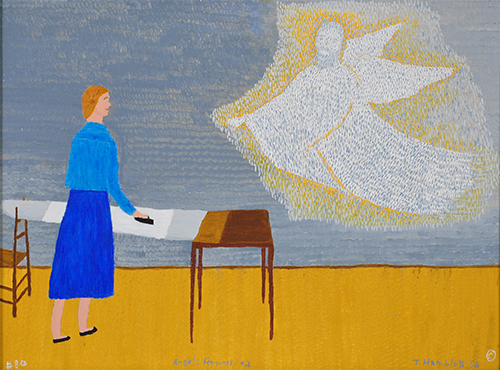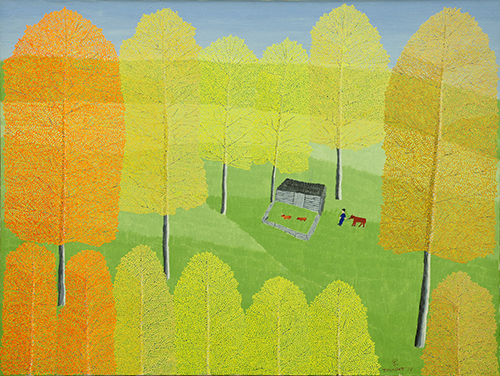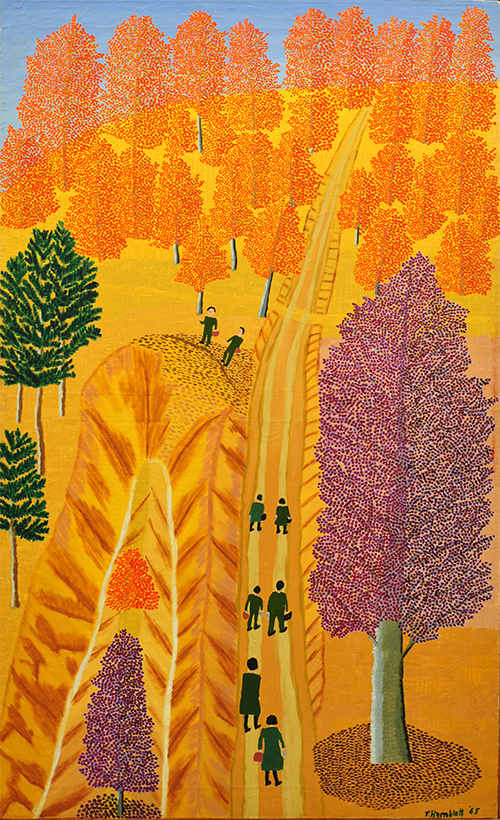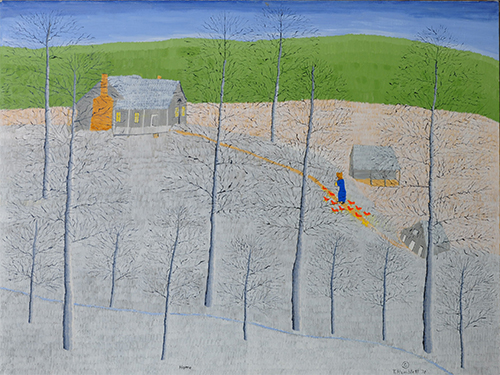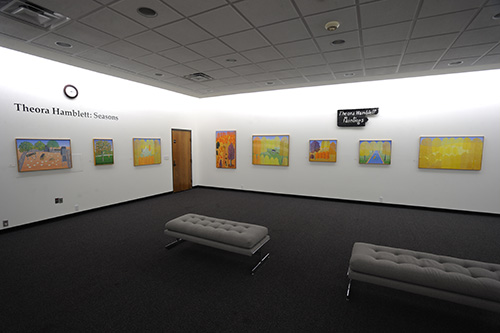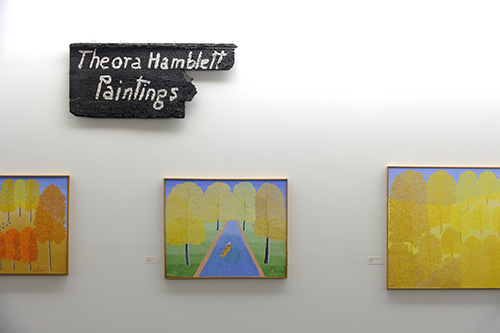 Theora Hamblett, a life long Lafayette County resident, took up painting and art in the latter part of her life. Born in 1895, in Paris, Mississippi, she grew up on a chicken-farm, which became the subject of many of her paintings. During the early decades of the twentieth century she taught school, but by the 1930s she left teaching to take care of her ill mother. After the passing of her mother, Theora Hamblett moved to Oxford where she bought a 12-room house, where she rented rooms to college students and sewed to make money. In 1948, the University of Mississippi created the Department of Art. Soon after, at the age of 55, Theora Hamblett took a class in oil painting, which provided her with the skills to create a prodigious amount of art for the rest of her life. In addition to a few classes at the University of Mississippi, she took correspondence art courses from the Famous Artists School. In 1954, a New York gallery owner, Betty Parsons' purchased one of her paintings that found its way into the permanent collection at the Museum of Modern Art.
Many of Theora Hamblett's works concentrated on her childhood memories, especially of the chicken farm in Paris. In nearly all of her landscape paintings, she includes animals or people; because she believed those additions gave life to the paintings. She also painted many landscapes that featured children playing games. After an accident that broke her hip and required surgery in 1954, she began to paint her dreams and visions. Many of her visions showed religious scenes that she often painted in series to tell a story. She also painted a large number of biblical scenes. She sold very few of these paintings, as they were deeply personal and she believed a testament of her faith.
Upon her death, she willed nearly all of her paintings from her Dreams and Visions collection to the University of Mississippi, along with a number of paintings from her Children's Games collection and her Old Home Memories collection. In addition to paintings, Theora Hamblett left the University glasswork and drawings. A selection of the works is often on display in the museum. While private collectors and museums around the United States enjoy her paintings, the University Museum has the largest collection of Hamblett's work. (The museum has tentatively scheduled to put a selection of the Theora Hamblett paintings back on display after Christmas 2012).
Many fans of the artist instantly recognize a Theora Hamblett painting because of her unique style of creating trees. Her unique style of layering colors in the leaves shines with vibrant colors. Each leaf getting layered on make the trees a focal point of the painting, as they appear to explode with color. She painted landscapes in all of the seasons, but she often painted fall because of the brilliant colors of the leaves. Her paintings of landscapes from her childhood and of children playing games often show off her trees.