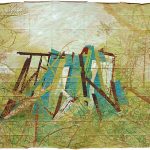 MARCH 13–JULY 7, 2018
Reception: Thursday, April 19, 2018, 6–8:00 p.m.
Maysey Craddock's work in Ruin is a Secret Oasis references ruined structures found throughout the south: rich, charged, vibrating places—reflecting a narrative of reclamation and change.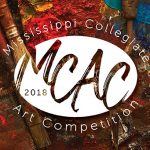 FEBRUARY 6–MARCH 10, 2018
Opening Reception: Saturday, February 10, 2018, 2–4:00 p.m.
(Awards Ceremony at 3:00 p.m.)
The Mississippi Collegiate Art Competition is a student art exhibition for all four-year college and university students within the state. This exhibit of student work—created in all mediums and completed within the last 12 months—is juried by Dan Brawner, Chair, Graphic Design, Watkins College of Art, Design, & Film (Nashville, TN).