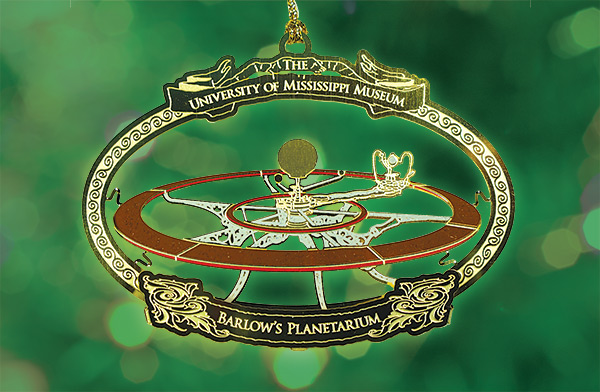 Barlow's Planetarium
This year's keepsake ornament celebrates the Museum's Millington-Barnard Collection of Scientific Instruments. The ornament is a recreation of an orrery—a mechanical model of the solar system that demonstrates the relative positions and motions of the planets and moons.
On Sale now For $25 plus tax at the Museum Store!
To purchase, please visit the Museum Store or call 662-915-7073 to place your order.
A flat $7 shipping and handling fee will be added for all orders requiring shipping within the US contiguous states. All sales are final.
HOLIDAY HOURS FOR THE MUSEUM STORE:
Monday–Friday 8:00 a.m.–6:00 p.m., and Saturday 10:00a.m.–6:00p.m.