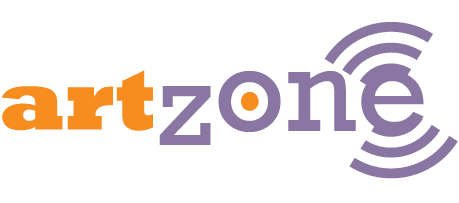 Register your child(ren) for a fun-filled session of gift-making and art activities for kids ages 5-12. Reservations are required. Each week children will learn a new way to make art pertaining to exhibits at the museum.
Also, every other week children will learn how to make creative, healthy snacks! Fifteen children per class.
COST: $50 (semester fee) per family for Museum Members at Family level and above
$130 (semester fee) per family for non-members

Tuesday, Wednesday, or Thursday 3:30 – 5:00 p.m.
13 weeks | Aug. 30 – Dec. 1
The University of Mississippi Museum
John Alexander: Animal as Self Portrait
Children will create a self-portrait of themselves as animals inspired by John Alexander's Sasquatch painting and write about why they picked that animal.
Egyptian art
Students will make a cartouch by carving hieroglyphs into plaster.
Ethnographic Exhibit: African instruments
Learn about different African instruments and make your own drum!
Baileys woods
Collect leaves and learn how to compose colorful leaf rubbings.
Walter Anderson: Pen and Ink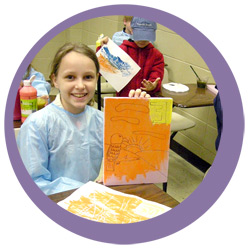 Explore the Walter Anderson Exhibit and learn how to use
Ink and quill pens to make drawings of the natural world.
Walter Anderson: Patterns
Learn about the Patterns and Rhythms in his motifs.
Make your own print block on a fabric wall hanging.
Walter Anderson: Illustrations
Read the Robinson cat story and illustrate a story based in the style of Walter Anderson. Children will visit the J.D. Williams Library to see more of Walter Anderson's illustrations.
Greek mosaic
Study the mosaics in our Greek collection of the floors from
houses in the city-state of Olynthus, make your own mosaic
with plaster and remnant tiles.
Faulkner's Geographies
Document your own Oxford story as you ride the
Double Decker bus around town.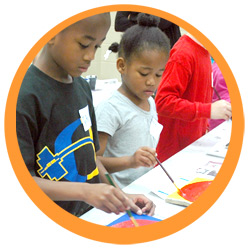 Halloween week
Write a ghost story at Walton Young House around Halloween. Make Halloween decorations.
Vegetable printing
Farmers will talk about growing food and children
will learn how to make prints with vegetables.
Folk Art
Students will study Hex signs from the Pennsylvania
Dutch Country and design their own.
Japanese printing
Learn how to do fish printing and make fish wind socks.
REGISTER TODAY!
Complete and return the registration form (available at the Museum or download here) and pay a registration fee by cash or check.
Registration deadline is August 15th
You will receive a confirmation by email
Questions? Contact Sarah Story at 662.915.7205 or sestory@olemiss.edu.