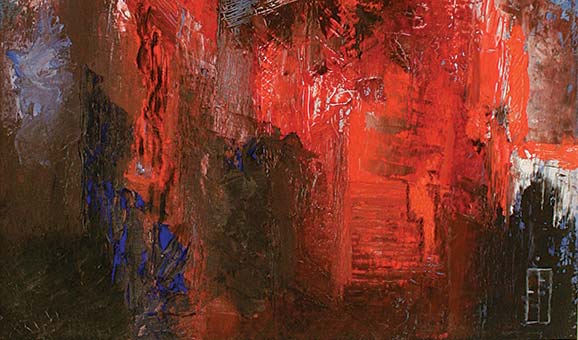 July 3 – October 6, 2012
Opening Reception:
July 24, 7:00 – 9:00 p.m.
Part of the Oxford Art Crawl
The University of Mississippi Museum is pleased to present paintings by Estelle Faulkner, many of which have never been seen by an audience. Mrs. Estelle Faulkner was known for painting, reading, and playing the piano. She began painting while living in China in the 1920's with her first husband who was a district judge and later had her art studio in Charlottesville, Virginia.
On her own work, Estelle Faulkner stated, "I used to give away most of my paintings. When someone offered to pay for them, I said to myself, 'Now there's an idea.' " Mrs. Faulkner usually did not enter her work in art shows.
"My inspiration for painting is a snatch of poetry or a sentence out of a book. I don't paint from nature," Mrs. Faulkner commented.
Lee Caplin writes, "We shared an artists studio in 1969-70. She had the patina of a real southern lady, spoke with precision and directness, a fine vocabulary, not colloquial in approach, but also had an artist's passion for color and form. Her paintings were of medium size, organic shapes, deep, vibrant color, painted for herself, as an outlet for her vision-not a commercial orientation at all."
This exhibit has been made possible by Lee Caplin and the Summers family.