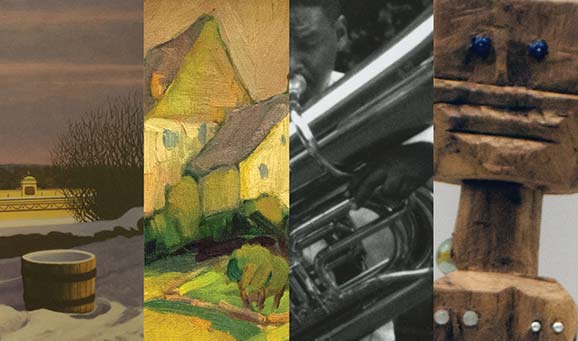 September 11 – October 27, 2012
Opening Reception: Thursday, October 11, 2012, 5:00 – 7:00 p.m.
Annual membership party
From its inception, the University Museum has thrived due to the generosity of its many supporters. This exhibition celebrates recent donations to the Museum featuring work by acclaimed artists such as Mary T. Smith, Alyne Harris, Andrew Bucci, Marie Hull, Glennray Tutor, William Dunlap and more.
The UM Museum is incredibly grateful to the following donors for sharing their private collections with museum visitors and students for years to come:
Louis E. Dollarhide and Betty Z. Harrington
Elizabeth Dollarhide
John Z. Dollarhide
Louis E. Dollarhide, III
Martha C. Dollarhide
David K. Dollarhide
Donna H. Vinson
Vikki Hughes and Price Johnson
Dr. A.C. Brown
William Dunlap
Chancellor and Mrs. Dan Jones
Ray Meifert