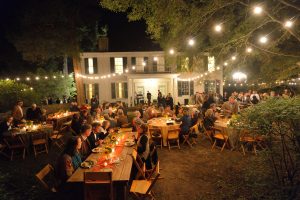 Presented by the Friends of the University Museum
Thursday, October 12, 2017, 7:00 p.m.
Each year, Harvest Supper provides the quintessential Oxford evening at Faulkner's which few experience. So mark your calendars now to join us for another picturesque evening at Rowan Oak.
$150 Per Ticket
Proceeds to Benefit the University Museum and Historic Houses
---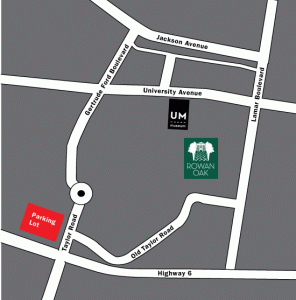 PARKING: TBA
Rain Plan: If raining, Harvest Supper will be moved to the Museum.
---
MUSIC –TBA
---
FOOD
---
A & N Catering
Elizabeth Heiskell
SPONSORS
---
Presenting Level
Platinum Level
Gold Level
Marla and Lowry Lomax
Jeff and Elizabeth Lusk
Rose and Hubert Spears
Mary Thompson
Ken Wooten and Margaret Wylde
Silver Level
RJ Allen & Associates
Robin and John Cocke
Dr. and Mrs. Steve Cockerham
Mr. and Mrs. Jack Denton, Jr.
Sam and Mary Haskell
Gayle and Michael Henry
KTB Wealth Partners
Dr. Billy and Rebecca Long
Jeff and Elizabeth Lusk
Olivia and Archie Manning
J. E. Neilson Company
Jim and Mary Sharp Rayner
Splinter Creek
Jane C. Thomas
Bronze Level
Holcomb Dunbar, Attorneys
Becky and Ed Meek
Donna and Charlie Merkel
Mary Ann and Roy Percy
Robert Saarnio
Woody and Julie Sample
In-Kind –TBA
Board Members 2017–18:
John Hardy
President
Dorothy Howorth
Vice President
Medora Justus
Treasurer
Mary Thompson
Secretary
Carlyle Wolfe
Past President
Mary Solomon
At-Large
Jonathan Kent Adams
Allyson Best
Joy Clark
Donna Gottshall
Gayle Henry
Terry Lynn
Susan Martindale
Rebecca Phillips
Diane Scruggs
Zach Tutor
Brooke White
Kathryn York