FRIENDS OF THE MUSEUM PRESENTS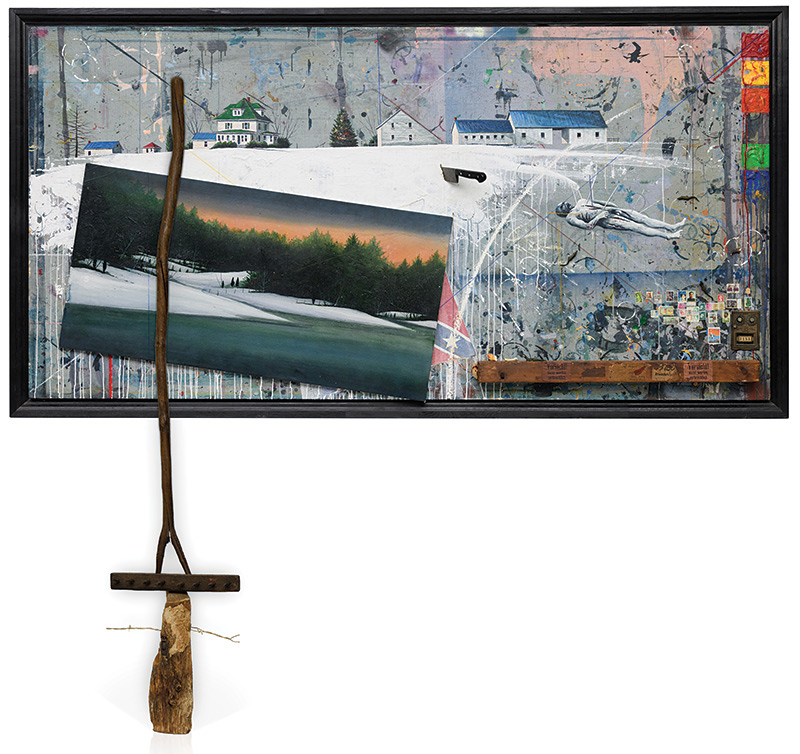 Celebrating the acquisition of William Dunlap's Meditations on the Origins of Agriculture in America at the University of Mississippi Museum
EXHIBITION
March 25–July 27, 2019
William Dunlap, Curator. Featuring works by: John Alexander, Walter Anderson, Jason Bouldin, Marshall Bouldin, Andrew Blanchard, Charlie Buckley, Jane Rule Burdine, Linda Burgess, William Christenberry, Langdon Clay, Maude Schuyler Clay, Ed Croom, Warren Dennis, William Dunlap, William Eggleston, William Ferris, Huger Foote, Michael Ford, Gilbert Gaul, Rolland Golden, William Goodman, Theora Hamblett, William Hollingsworth, Marie Hull, O.W. Pappy Kitchens, Jack Kotz, Terry Lynn, John McCrady, Robert Malone, Sally Mann, Milly West, Tom Rankin, R. Kim Rushing, Jack Spencer, Glennray Tutor, Wyatt Waters, Eudora Welty, Brooke White, and Carlyle Wolfe.
SYMPOSIUM
Monday, March 25
4:00–5:45 p.m. Exhibition Opening Reception, UNIVERSITY OF MISSISSIPPI MUSEUM
Tuesday, March 26
8:30 a.m. – 5:00 p.m.
SESSIONS ARE FREE AND OPEN TO THE PUBLIC,
BUT REGISTRATION IS STRONGLY SUGGESTED.
---
8:30 DOORS OPEN
GERTRUDE C. FORD CENTER FOR THE PERFORMING ARTS
---
Diane Scruggs, President, Friends of the University Museum, Noel E. Wilkin, Provost and Vice Chancellor for Academic Affairs, Robert Saarnio, Director, University of Mississippi Museum and Historic Houses.
"THE AMERICAN LANDSCAPE PAINTING TRADITION: HISTORY, PLACE, CHARGED OBJECTS, and SOUTHERN ROAD TRIPS"
---
"SOUTHERN ROAD TRIP,"
11:00 a.m.
---
"THE POWER OF PLACE IN ART,"
NOON
---
1:00-2:15 LUNCH ON THE GROUNDS OF THE WALTON-YOUNG HOUSE $15
Registration and advance purchase by March 20 is required.
---
"THE WRITTEN WORD AND SENSE OF PLACE IN LANDSCAPE,"
2:30 p.m.
---
"WAYS OF SEEING THE LANDSCAPE,"
4:00 p.m.
---
5:30-7:30 CLOSING PARTY AT SAINT LEO LOUNGE $25
Registration and advance purchase by March 20 is required.
---
PRESENTERS AND PANELISTS
---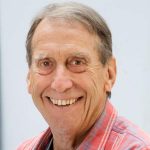 John Alexander was born in Beaumont, Texas, in 1945, received an MFA at Southern Methodist University in Dallas in 1970, and moved to Houston where he established a studio and taught art at the University of Houston. Since the late 1970s, he has lived in New York City and in Amagamsett, on Long Island. Alexander has exhibited extensively in the United States and around the world. He had a major retrospective at the Smithsonian American Art Museum and the Museum of Fine Arts in Houston. His work is included in the collections of leading museums throughout the United States, as well as many other distinguished public and private collections worldwide. The woods and bayous of his childhood have influenced Alexander's paintings, and nature has been a frequent subject.
---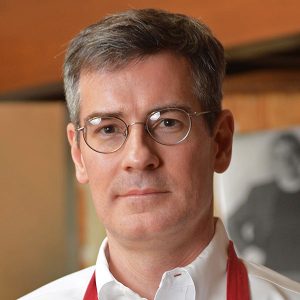 Jason Bouldin attended Harvard University and studied art history, art theory, and art criticism. During his summer vacations from college, the artist spent time apprenticing in his father's studio before developing his own career as a portrait painter. He has had many high-profile commissions including that of the President of Harvard University and Dr. A.B. Lewis, Dean Emeritus, College of Liberal Arts, The University of Mississippi. Classically trained Bouldin paints landscapes and still lifes. He believes every object has an intrinsic presence that is unique.
---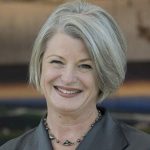 Betsy Bradley was appointed director of the Mississippi Museum of Art in December 2001. Bradley is a graduate of Vanderbilt University with a master's degree in English, and of Millsaps College with a bachelor's degree in English. She was appointed by the Governor to serve on the Advisory Panel of the Mississippi School for the Arts, and the Mississippi Commission for Volunteerism. She has chaired the boards of the Mississippi Center for Nonprofits, the Millsaps Arts and Lecture Series, and the Jackson Servant Leadership Corps. She was named one of the state's Top 50 Business Women by the Mississippi Business Journal, is a graduate of Leadership Jackson, and is a member of the International Women's Forum in Mississippi.
---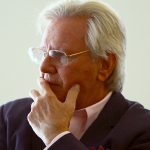 William Dunlap is a painter, writer, arts advocate, and commentator. The American landscape and its flora and fauna are essential elements in Dunlap's art, as are certain iconic Old Masters, such as Rembrandt's series of self-portraits, which he quotes in paintings and constructions. In a career spanning more than four decades, Dunlap has exhibited internationally and is included in numerous public and private collections, including the Metropolitan Museum of Art and the National Gallery of Art. Dunlap was born in Houston, Mississippi, and received a BA in English Mississippi College and an MFA from the University of Mississippi. He maintains studios in Coral Gables, Florida; McLean, Virginia; and Mathiston, Mississippi.
---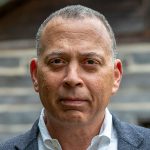 W. Ralph Eubanks is the author of The House at the End of the Road: The Story of Three Generations of an Interracial Family in the American South and Ever Is a Long Time: A Journey into Mississippi's Dark Past. He has contributed articles to the Washington Post, Wall Street Journal, the New Yorker, and National Public Radio, among others. He worked in book publishing before serving as director of publishing at the Library of Congress from 1995 to 2013. He has edited the Virginia Quarterly Review and taught at the University of Virginia and has taught there and at George Mason University, and Millsaps College. He is currently visiting professor of Southern Studies and English at the University of Mississippi.
---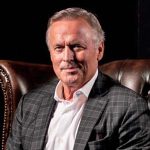 For ten years John Grisham, practiced law in a small town in Mississippi, much like Jake Brigance in A Time To Kill. He also served two terms in the State House of Representatives. In 1990, he gave up both the law and politics to write full-time, and since then has published at least one book a year. He has written one collection of short stories, one work of nonfiction, three books about sports, one comic novel, seven editions of his Theodore Boone series for children, a childhood memoir, and, at last count, more than twenty legal thrillers. Nine of his books have been adapted to film. John and his wife, Renée, live on a farm in rural Albemarle County, Virginia.
---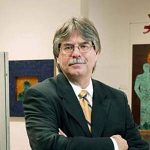 J. Richard Gruber, director of the Ogden Museum of Southern Art from 1991 to 2009, previously served as deputy director for the Morris Museum of Art in Augusta, Georgia; director of the Wichita Art Museum in Wichita, Kansas; curator, then director of the Memphis Brooks Museum of Art; and director of the Peter Joseph Gallery, in New York. Active as a curator and author, he has published many books and catalogs, including Dunlap: William Dunlap; William Christenberry: The Early Years 1954–1968, and Memphis: 1948–1958. He also has been the executive producer of William Dunlap: Objects Found and Fashioned and three other award-winning documentary films produced in association with Stanley Staniski and Staniski Media, Washington, DC.
---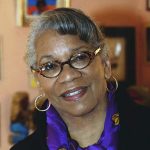 Jessica B. Harris is the author of twelve critically acclaimed books documenting the foods and foodways of the African Diaspora including Iron Pots and Wooden Spoons: Africa's Gifts to New World Cooking, and High on the Hog: A Culinary Journey from Africa to America, winner of the International Association for Culinary Professionals 2012 prize for culinary history. Her most recent book is My Soul Looks Back: A Memoir. As a journalist, Harris has written book and theater reviews, travel, and feature articles too numerous to note. She recently retired as professor of English at Queens College/C.U.N.Y. where she taught for almost five decades. Harris lives in New York, New Orleans, and Martha's Vineyard.
---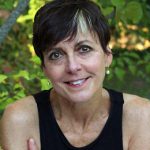 Lisa Howorth and her husband, Richard Howorth, founded Square Books in 1979, opened an annex store, Off Square Books, in late 1993, and Square Books Jr., a children's store, in 2003. She is coeditor of The Blues: A Bibliographic Guide and editor of The South: A Treasury of Art and Literature; Yellow Dogs, Hushpuppies, and Bluetick Hounds; and The Southern I.Q. Quizbook. She has written for Garden and Gun magazine and the Oxford American, among others, and is a contributor to the Encyclopedia of Southern Culture. She is the author of Flying Shoes (2014) and a second novel, Summerlings, set in DC in 1959, forthcoming summer 2019 from Doubleday. She was awarded the Governor's Award for Excellence in the Arts in 1996 and a MacDowell Colony Fellowship in 2007.
---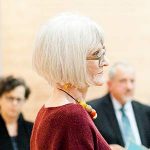 Jane Livingston was curator of twentieth-century art at the Los Angeles County Museum of Art from 1967 to 1975. There, she worked with Maurice Tuchman on the exhibitions Eleven Los Angeles Artists and Art and Technology; organized the first major museum exhibition of the artist Bruce Nauman, cocurated with Marcia Tucker; and mounted the first museum exhibition devoted to Chicano art. Livingston was chief curator, 1975–1978, and associate director, 1978–1989, at the Corcoran Gallery of Art, Washington, DC. She now works as an independent curator and has authored or coauthored nearly two dozen books and catalogs, among them Black Folk Art in America, The New York School: Photographs, 1936–1963, and John Alexander: A Retrospective.
---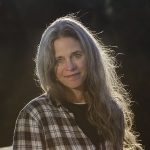 Sally Mann is known for her black-and-white photographs and for her landscapes, still-life, architecture, and the intimate portraits of her family. Mann was born in Lexington, Virginia, and attended Hollins College. She began working as a photographer for Washington and Lee University after graduation, and her photographs of the construction of the University's library were included in her first solo exhibition, held at the Corcoran Gallery of Art in Washington, DC. Mann received great acclaim and critique for her Immediate Family series, in which she photographed her own children. Mann's more recent works include photographs of landscapes in the Deep South. Mann has published several books of her photography and exhibits her work around the world. She currently lives and works in her hometown of Lexington, Virginia.
---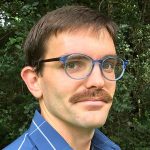 Julian Rankin was raised in Mississippi and North Carolina. He studied English and Creative Writing at the University of North Carolina at Chapel Hill. Rankin was the founding Director of the Center for Art & Public Exchange at the Mississippi Museum of Art, which uses artworks and engagements to address issues of racial equity and inspire new narratives in contemporary Mississippi. He is the Executive Director of the Walter Anderson Museum of Art in Ocean Springs, Mississippi. Rankin is a part of the Jekyll Island Management Institute class of 2019, a program supported through the Southeastern Museums Conference.
---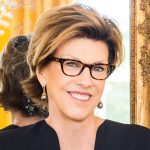 Julia Reed is a contributing editor at Elle Décor and at Garden & Gun magazine, where she writes a regular column, "The High & Low." She also contributes to The Wall Street Journal, where she writes a food column, and is a frequent guest on MSNBC. Reed grew up in the Mississippi Delta and began her career at Newsweek magazine's Washington Bureau. For twenty years she was a contributing editor at Vogue, where her profile subjects included everyone from Oscar de la Renta, Robert Deniro, and Sister Helen Prejean to George and Laura Bush and Bill and Hillary Clinton. She is the author of multiple bestselling books; the latest, South Toward Home: Adventures and Misadventures in My Native Land, was released July 2018.
---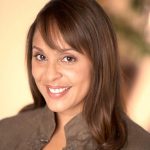 Natasha Trethewey, a native of Gulfport, Mississippi, is the author of five collections of poetry: Domestic Work (2000), Bellocq's Ophelia (2002), Native Guard (2006)—winner of the 2007 Pulitzer Prize in poetry—Thrall, (2012), and Monument: Poems New and Selected (2018). In 2010 she published a book of nonfiction, Beyond Katrina: A Meditation on the Mississippi Gulf Coast. Trethewey has served as poet laureate of Mississippi and for two terms as poet laureate of the United States. The Academy of American Poets recently named her to its Board of Chancellors, one of only 115 poets thus honored in its 73-year history. She is Board of Trustees Professor of English at Northwestern University.
---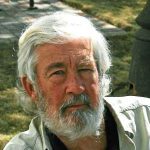 Curtis Wilkie was born in Greenville, Mississippi, educated in public schools of Mississippi, and graduated from the University of Mississippi in 1963 with a bachelor's degree in journalism. Wilkie joined the staff of the Boston Globe in 1975 and served as a national and foreign correspondent for that paper until retirement at the end of the 2000 presidential campaign. He has served as visiting professor of journalism at the University of Mississippi since 2002. He was appointed to become the first Overby Fellow with the Overby Center for Southern Journalism and Politics at the University of Mississippi in 2007.
---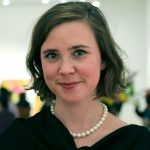 Carlyle Wolfe makes oil paintings on panel and watercolors on paper based on drawings from observation of plants and landscape color studies. Wolfe has exhibited work throughout the South, including the Dixon Gallery and Gardens, David Lusk Gallery in Memphis and Nashville, Tennessee; the Mary C. O'Keefe Cultural Center; the University of Charleston; the Shaw Center for the Arts; the Mississippi Museum of Art; the Lauren Rogers Museum of Art; the University of Mississippi Museum; and Arkansas Arts Center. Her work was recently selected for the Art in Embassies Program at the US Embassy in Maputo, Mozambique. She lives in Oxford, works in her studio beside her home, and until recently taught part time at the University of Mississippi.
---
PARKING INFORMATION
Reserved parking for symposium attendees will be available between 8am and 5pm on Tuesday, March 26, 2019. The "Media Tent Lot" is directly across from the Ford Center's circular drive. ADA parking is available directly next to the Ford Center's main entrance, or at the UM Museum with shuttle service to the Ford Center. If there are any specific parking concerns or needs, please contact the UM Museum at museum@olemiss.edu or 662-915-7073.
---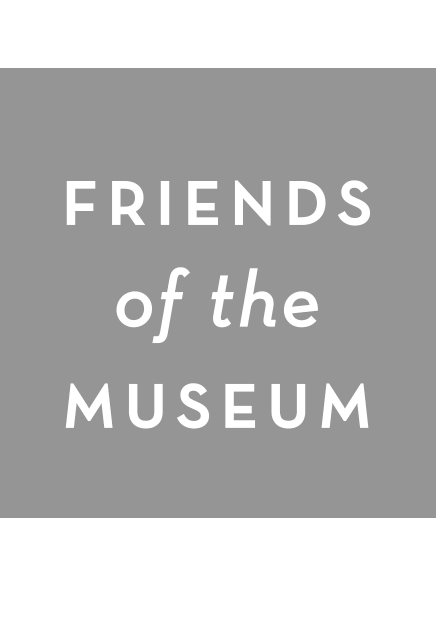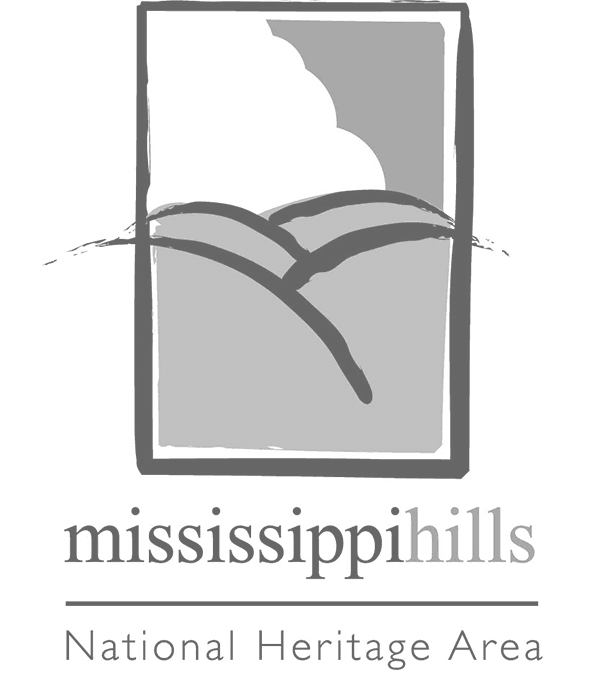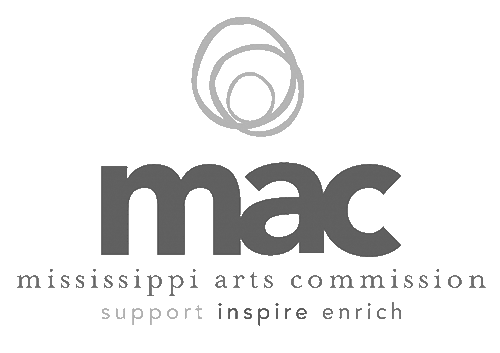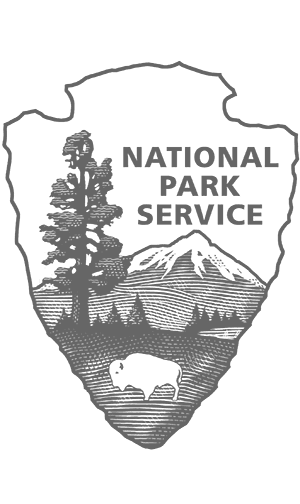 The acquisition of William Dunlap's artwork was supported in part by funding from the Mississippi Arts Commission, through the Avery B. Dille Jr. Fund for Art Acquisition, in memory of Mr. Avery B. Dille Sr., Mrs. Katherine T. Dille, and Avery B. Dille Jr. Friends of the Museum and the artist contributed to the acquisition. Friends of the Museum is sponsoring the exhibition, symposium, and related activities. Funding partially provided by the National Park Service.