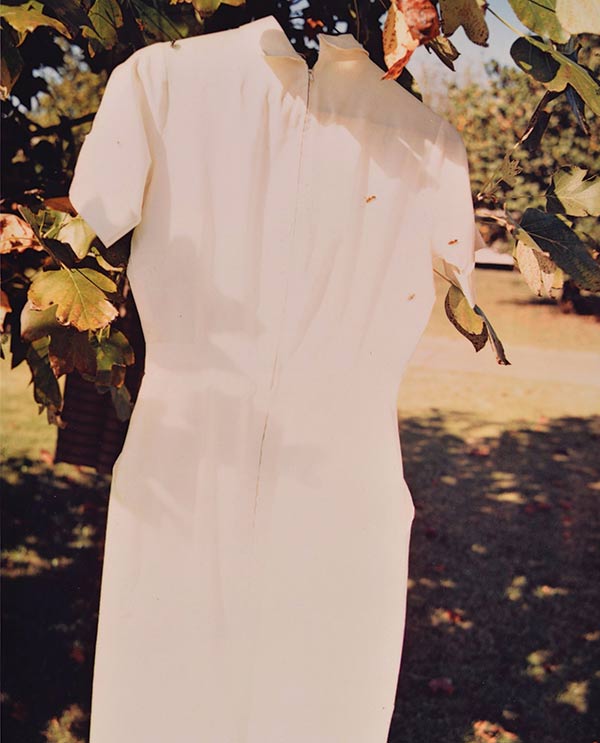 Presented by Friends of the University of Mississippi Museum
Friday, October 7, 2016
Overby Center for Southern Journalism and Politics
10:00 A.M.–NOON: PANEL ONE
Moderator: Lisa Howorth
Panelists: Megan Abbott, Maude Schuyler Clay, and William Ferris
Beginning with an introduction by Megan Abbott, whose writing has been significantly influenced by his images, this panel will feature experts who have known William Eggleston personally for decades. Their discussion and anecdotal observations will illuminate Eggleston's family, history, life experiences, influences, and the arc of his career.
NOON–1:45 p.m.: LUNCH
Lunch will be provided to all guests in the Grove or the conference room in Overby.
Please RSVP for lunch by September 29. Please call the museum at 662-915-7028 or email:
museum@olemiss.edu.
2:00–4:00 P.M.: PANEL TWO
Moderator: William Ferris
Panelists: Richard McCabe, Emily Neff, and Kris Belden-Adams
Beginning with an introduction by William Ferris, this panel will focus on Eggleston's body of work across his career. Content may include topics such as the influence of Eggleston's work on the field of photography and other creative fields, the evolution of his creative work
and critical responses to it, and the meaning and influence of his work to today's audiences and artists.
PANELISTS
---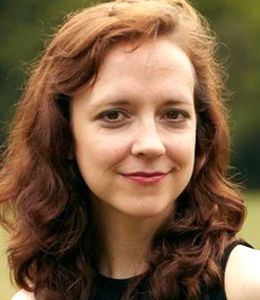 Megan Abbott is the award-winning author of nine novels—The Street Was Mine, Die a Little, Bury Me Deep, Queenpin, The Song Is You, The End of Everything, Dare Me, The Fever, and, her latest, You Will Know Me, as well as a nonfiction book, The Street Was Mine: White Masculinity in Hardboiled Fiction and Film Noir. She is also the editor of A Hell of a Woman, an anthology of female crime fiction, and has written for the New York Times, Salon, the Guardian, Wall Street Journal, and other publications. After receiving a PhD in English and American literature from New York University, she taught at NYU, the State University of New York, the New School University, and the University of Mississippi, where she was the John and Renée Grisham Writer in Residence in 2013–2014. Much of her writing is inspired by William Eggleston's photography.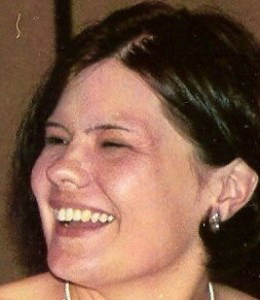 Kris Belden-Adams received her PhD in modern and contemporary art history with a specialization in photography from the City University of New York Graduate Center. She also has an MA in art history, theory, and criticism with a concentration in contemporary art from the School of the Art Institute of Chicago. Her scholarly work on the history of art, photography, and visual culture has been published by the Metropolitan Museum of Art, Photographies, Southern Studies, Afterimage, and Cabinet. Her book Photography and Failure: One Medium's Entanglements with Flops, Shortcomings, and Underdogs is forthcoming in 2017. Prior to joining the University of Mississippi Art Department in the fall of 2013, Belden-Adams taught at the Minneapolis College of Art and Design in Minnesota.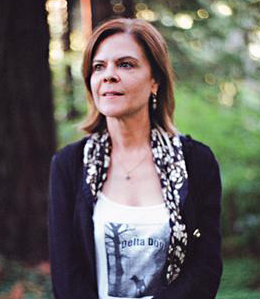 Maude Schuyler Clay was born in Greenwood, Mississippi, where her family had lived for five generations. After attending the University of Mississippi and the Memphis Academy of Arts, she was an intern for her cousin, photographer William Eggleston. She then moved to New York City where she worked at Light Gallery and as a photography editor and photographer for Esquire, Fortune, Vanity Fair, and other publications. After returning to the Mississippi Delta in the late 1980s, she continued her color portrait work and began a series of black and white photographs. The University Press of Mississippi published her monographs Delta Land in 1999 and Delta Dogs in 2014. Steidl published her book of color portraits, Mississippi History, in 2015, with a foreword by Richard Ford. She has received five photography awards from the Mississippi Institute of Arts and Letters and a Governor's Award for Excellence in the Arts. Her work is in the collections of the Museum of Modern Art, the Museum of Fine Arts, Houston, and the National Museum for Women in the Arts, among others.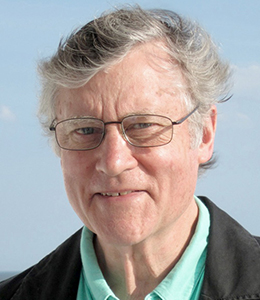 William Ferris is Joel R. Williamson Eminent Professor of History at the University of North Carolina at Chapel Hill and an adjunct professor in the Curriculum in Folklore. He is associate director of the Center for the Study of the American South and a former chairman of the National Endowment for the Humanities. Prior to his role at NEH, Ferris served as director of the Center for the Study of Southern Culture at the University of Mississippi, where he was a faculty member for eighteen years. Ferris has written or edited ten books and created fifteen documentary films. He coedited the award-winning Encyclopedia of Southern Culture, widely recognized as a major reference work linking popular, folk, and academic cultures. Ferris's last three books—Give My Poor Heart Ease: Voices of the Mississippi Blues, The Storied South: Voices of Writers and Artists, and The South in Color: A Visual Journey—provide an extraordinary trilogy of his documentation of life in the South through nearly six decades of photographs and interviews.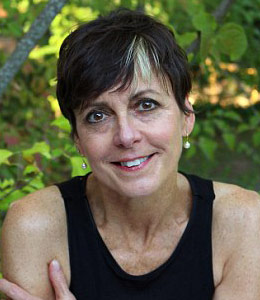 Lisa Howorth, a native of Washington, D.C., has lived in Oxford, Mississippi, since 1972. She and her husband, Richard Howorth, founded Square Books in 1979, opened an annex store, Off Square Books, in late 1993, and Square Books Jr., a children's store, in 2003. Publishers Weekly named the enterprise Bookstore of the Year in 2013. After earning an MS in library science and an MA in art history, she was a reference librarian and an associate professor art and Southern Studies at the University of Mississippi. Howorth is coeditor of The Blues: A Bibliographic Guide and editor of The South: A Treasury Art and Literature; Yellow Dogs, Hushpuppies, and Bluetick Hounds; and The Southern I.Q. Quizbook. She has written for Garden and Gun magazine and the Oxford American, among others, and is a contributor to the Encyclopedia of Southern Culture. She published her first novel, Flying Shoes, in 2014. Howorth was awarded the Governor's Award for Excellence in the Arts in 1996 and a MacDowell Colony Fellowship in 2007.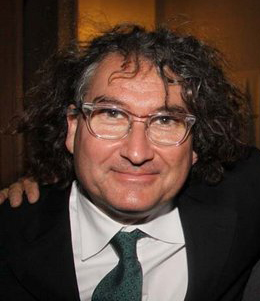 Richard McCabe has worked within the curatorial department of the Ogden Museum of Southern Art in New Orleans since 2005 and was named its curator of photography in 2010. He has curated over twenty-five exhibitions in the past six years including Eudora Welty: Photographs from the 1930s and 40s, The Mythology of Florida, Mark Steinmetz: South, Self-Processing: Instant Photography, The Rising, and Seeing Beyond the Ordinary. McCabe received an MFA in Studio Art from Florida State University in 1998. That year he also received a fellowship to the American Photography Institute, National Graduate Seminar at New York University. From 1998 to 2005 he lived in New York City where he worked for numerous art galleries and museums including the International Center for Photography. He also taught photography at Pratt Institute in New York City, Fairfield University in Connecticut, Montclair State University in New Jersey, and Xavier University in New Orleans. His photographs and other art have been exhibited in numerous galleries and museums throughout the United States.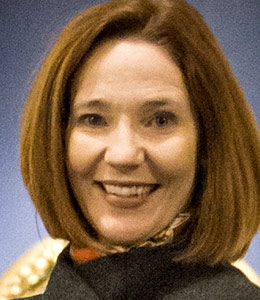 Emily Ballew Neff was named the fifteenth executive director of the Brooks Museum of Art in April 2015 after spending twenty years at the Museum of Fine Arts in Houston as its first curator of American painting and sculpture, organizer of more than twenty exhibitions, and coordinator of fourteen traveling exhibitions from other institutions. She holds a BA from Yale University, an MA from Rice University, and a PhD from the University of Texas at Austin. Neff is a recent Fellow of the Center for Curatorial Leadership in New York City and was president of the Association of Art Museum Curators in 2013–2015. In May 2016 she launched a yearlong celebration of the Brooks Museum's 100th anniversary and also initiated the institution's next phase, to be not just "a repository and conservator of precious objects," but "to expand that role into more educational and community-enhancing areas," to "be everybody's museum" and "respond to the city's vitality and diversity."