Relief Printmaking with Frank Estrada
Saturday, April 15, 2023
10:00 a.m.–4:00 p.m.
COST: $200
Registration fee covers all supplies and lunch.
Are you a University of Mississippi student?
Use your student email address and the code STUDENTPRINT to recieve 50% off your registration fee!
The University of Mississippi Museum presents a one-day printmaking workshop with acclaimed printmaker, illustrator, graphic designer, animator, and 3D artist, Frank Estrada. All levels of experience are welcome, materials and supplies will be provided, and lunch is included. Pre-registration is required, as space is limited in this highly-anticipated workshop.
Join artist Frank Estrada as he teaches you the basics of relief printmaking. In this workshop, participants will learn how to carve original designs onto stamps and print them on paper and fabrics. Participants should expect to carve 1-3 small stamps (approx. 2″x4″ in size). Designs should be kept simple. Participants will receive step-by-step instructions to carve personalized rubber stamps, and create small compositions on paper and tote bags.
---
About the Artist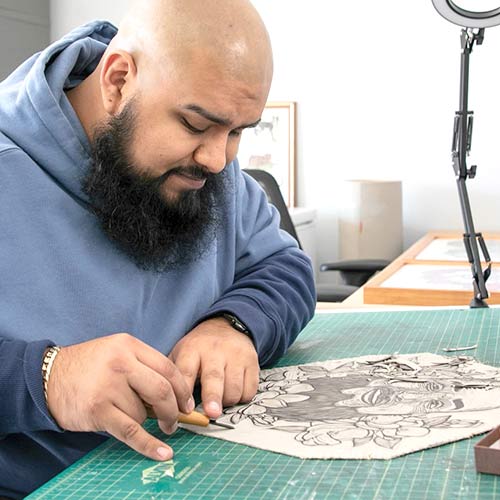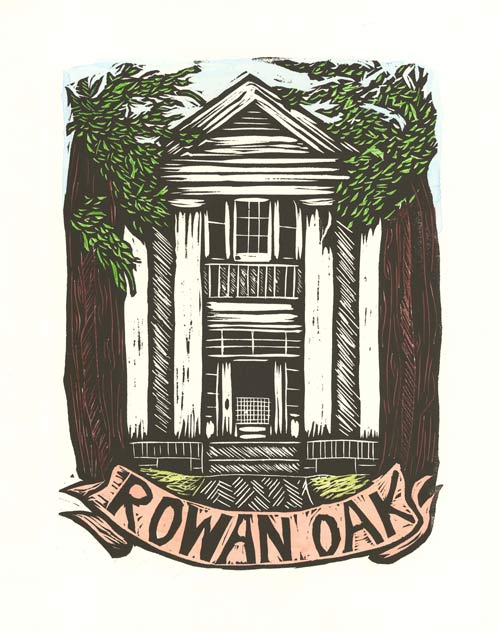 Frank Estrada is a local printmaker, illustrator, designer, animator, and 3D artist. A Memphis native, Estrada moved to Oxford to attend the University of Mississippi in 2007. He fell in love with printmaking after taking his first-ever Intro to Printmaking course at the University of Mississippi. He has held multiple workshops and artist talks around the Mid-South and enjoys sharing his knowledge in printmaking with others in his community. His relief prints are composed of imagery from his Mexican heritage and Southern upbringing.
Estrada received his Bachelor of Fine Arts with an emphasis in Printmaking and a Bachelor of Arts in Sociology in 2013. Now he is earning a Master of Science in Integrated Marketing Communication through the School of Journalism and New Media.