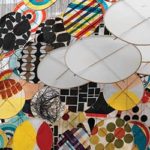 AUGUST 17, 2021 – AUGUST 20, 2022
Reception and Artist Lecture has been postponed until Spring 2022
Whether it be small intricate drawings or massive hovering forms consisting of thousands of kite-like discs, Jacob Hashimoto playfully balances the dichotomies he observes in landscapes and constructed virtual worlds. Exhibit is on view at both the University Museum and Rowan Oak.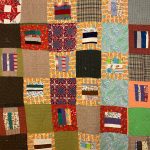 Southern African American quilts are one of the purest forms of southern folk art. It is a craft handed down for generations, often done communally, that represents family, region, and the love of its maker/s.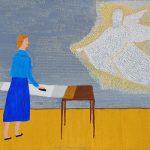 ON VIEW NOW IN THE LOWER SKIPWITH GALLERY
Theora Hamblett is back! Selected works from the permanent collection are on display.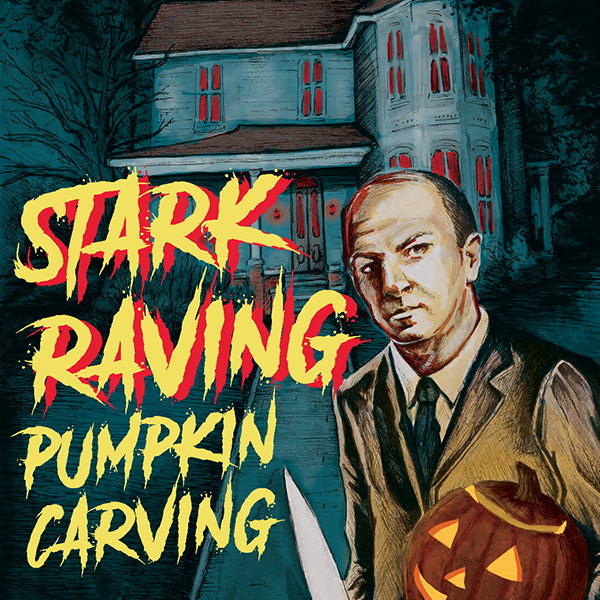 COVID-19 STATUS UPDATE:
Museum Galleries & Exhibitions are Open to All
The University of Mississippi Museum and Historic Houses is committed to the safety of our visitors and staff through these uncertain times. The University of Mississippi requires masks to be worn indoors in public spaces. The Museum follows the guidelines set by the University, please wear a mask when touring the Museum Galleries or Rowan Oak. The grounds of Rowan Oak and the Bailey Woods Trail are open daily from dawn until dusk. We ask that any visitors practice appropriate social distancing while on the property.
Until further notice from the University, the Chancellor announced this update to campus protocols on 8/5/21:
"To align with the CDC and the directive from MSDH stating, "that masks be worn universally indoors for all students, faculty, staff, and visitors, regardless of vaccination status. Due to the prevalence of the highly transmissible Delta Variant, masks must be worn in all indoor facilities to mitigate the risk of infection at this time" the university is implementing the following update to campus protocols:
Effective immediately, (8/5/21) the University will require face coverings in indoor public spaces on campus, regardless of vaccination status. This includes public office spaces, classrooms, conference rooms and other academic spaces like laboratories and libraries. Additionally, masks will be required while traversing public spaces in residence halls, dining facilities, the Student Union, Campus Rec, and retail spaces."
To stay up-to-date with the University's ongoing response to the coronavirus pandemic, please visit coronavirus.olemiss.edu