COVID-19 STATUS UPDATE:
Museum Galleries & Exhibitions are Open to University Faculty and Students by Appointment
The University of Mississippi Museum and Historic Houses is committed to the safety of our visitors and staff through these uncertain times. Both sites, Rowan Oak and the museum's galleries, will remain closed to the general public until further notice. However, the grounds of Rowan Oak and the Bailey Woods Trail are open daily from dawn until dusk. We ask that any visitors practice appropriate social distancing while on the property.
To stay up-to-date with the University's ongoing response to the coronavirus pandemic, please visit coronavirus.olemiss.edu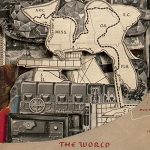 MARCH 10–DECEMBER 5, 2020
Brian Dettmer both memorializes the written word and reincarnates it by transforming books into new sculptural works. Exhibit is on view at both the Museum and Rowan Oak.