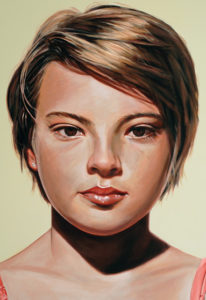 March 18, 2014- August 9, 2014
Opening Reception: Tuesday, March 25, 2014, 6:00–8:00 p.m.
Part of the Oxford Arts Crawl

Artist Lecture: Thursday, March 27, 2014, 7:00–9:00 p.m.
Bronze sculptor, furniture designer and painter, Tom Corbin, will give a lecture about his work and career in art. He will describe how, as a self-taught artist, he carved out a unique niche in the art and design world. Inspired by the iconography of youth, whimsy and nostalgia, Corbin's work includes bronze sculptures and paintings with the female figure being his primary muse.
Click here to read more about The Figure: Portrait and Bronze Works by Tom Corbin.
Exhibition support from the Friends of the Museum.