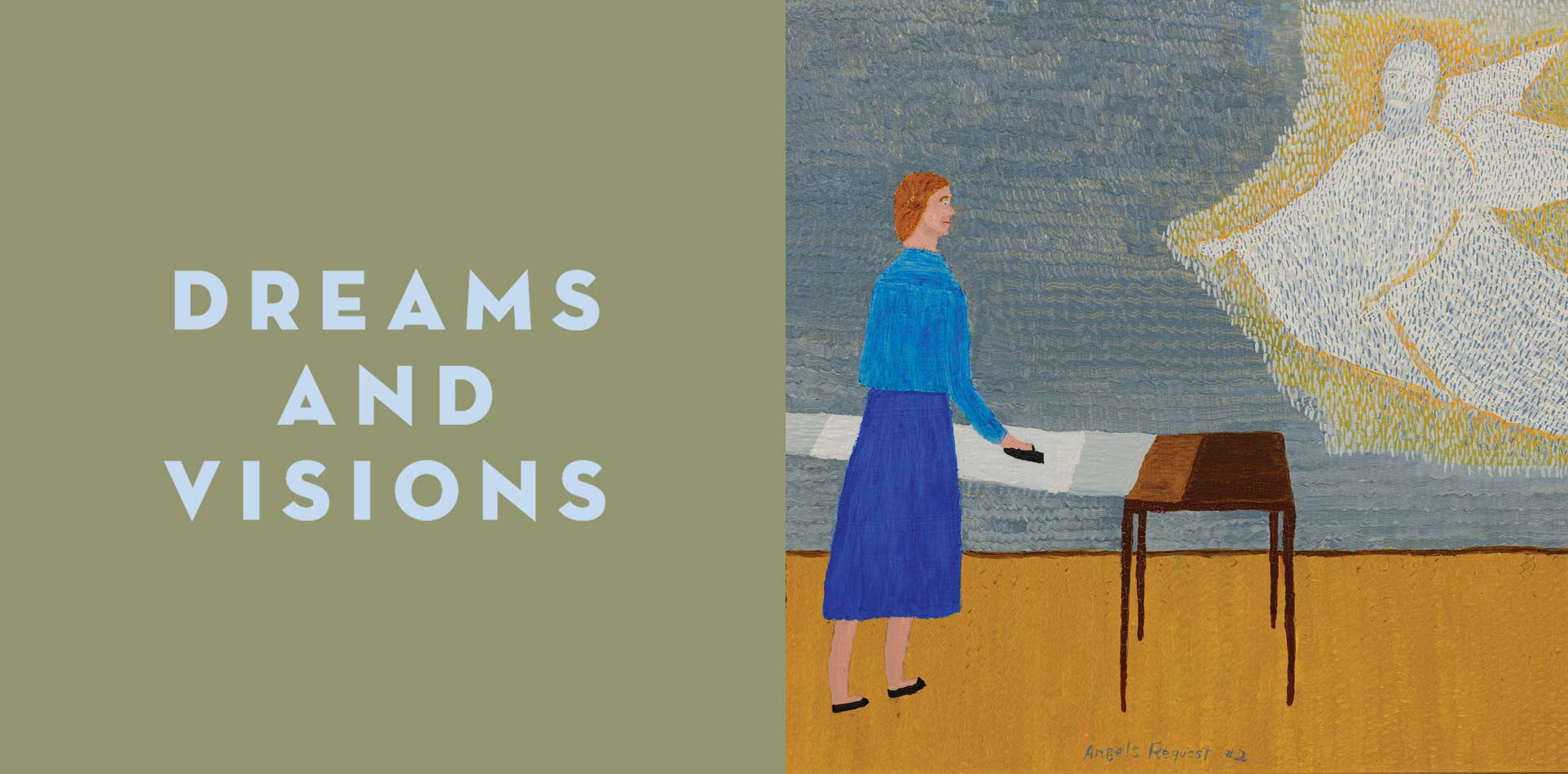 Angel's Request #2, 1956.
"Parents didn't like for their children to play ball games Saturday afternoon. That was too against Belief. And Mama fussin, I went to the fireplace to get a hot iron. I picked up the hot iron and went back to the ironing board and began ironing and I heard a noise. And I looked up right in front of me and there was an angel. It was papa. As I saw him in lights, only he was white with large white angel wings and grey robe, with both hands extended out towards me, and the right one nearer me and he says "Baby". I had said I was going too [to the ball game]. And he says, "Baby, for my sake, don't go." So I didn't. Of course I didn't go. But, that vision was a big guiding in my life. After that, when I needed to make a decision, I would get off to myself and wonder, would papa be pleased with what I was doing? And really I think what I am today is from that."
—THEORA HAMBLETT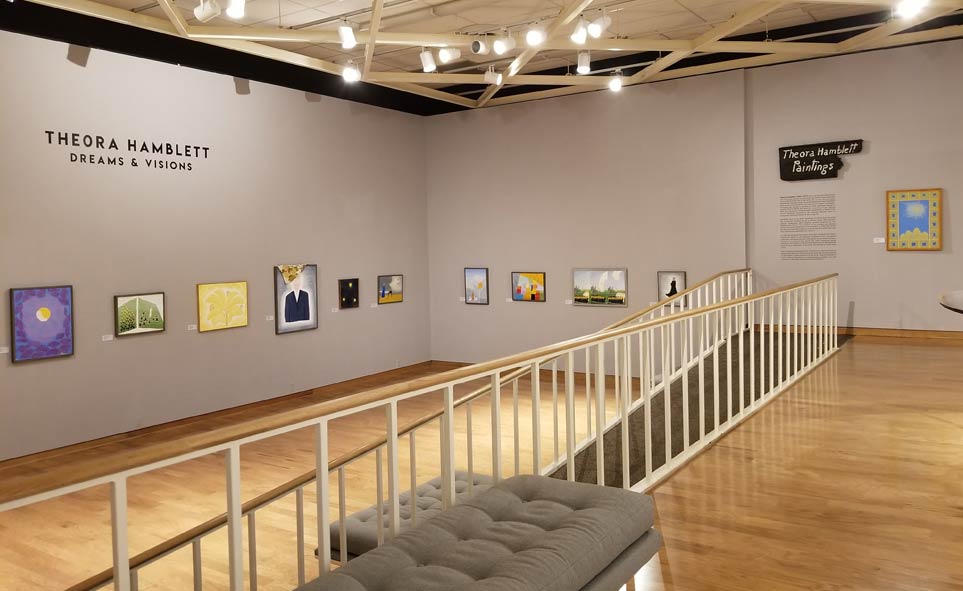 DV_gallery1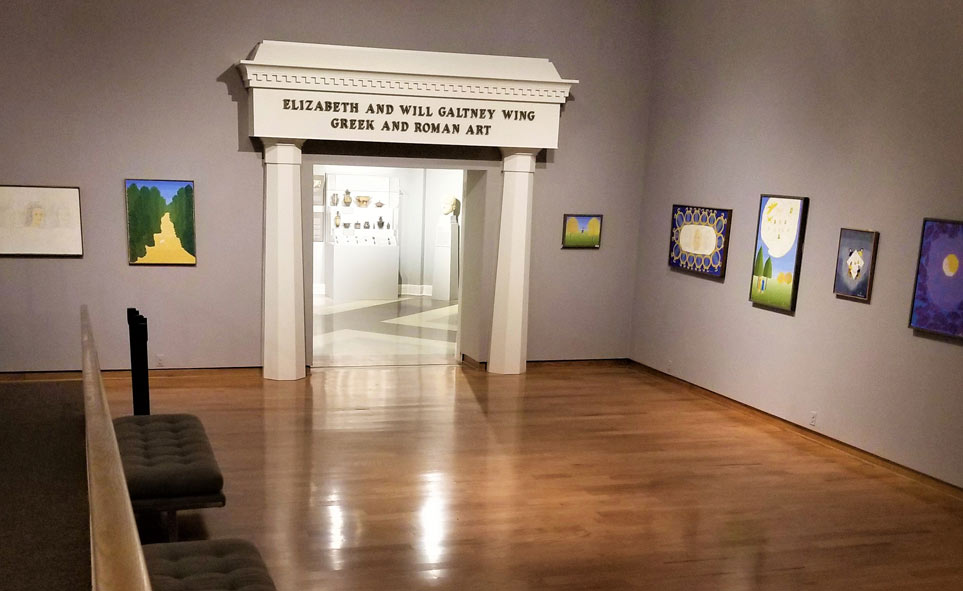 DV_gallery5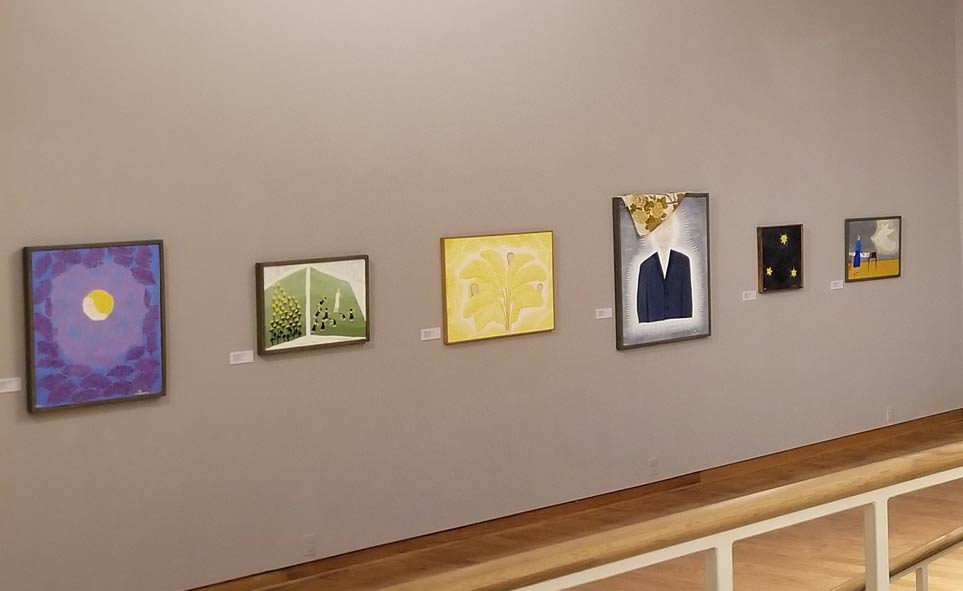 DV_gallery2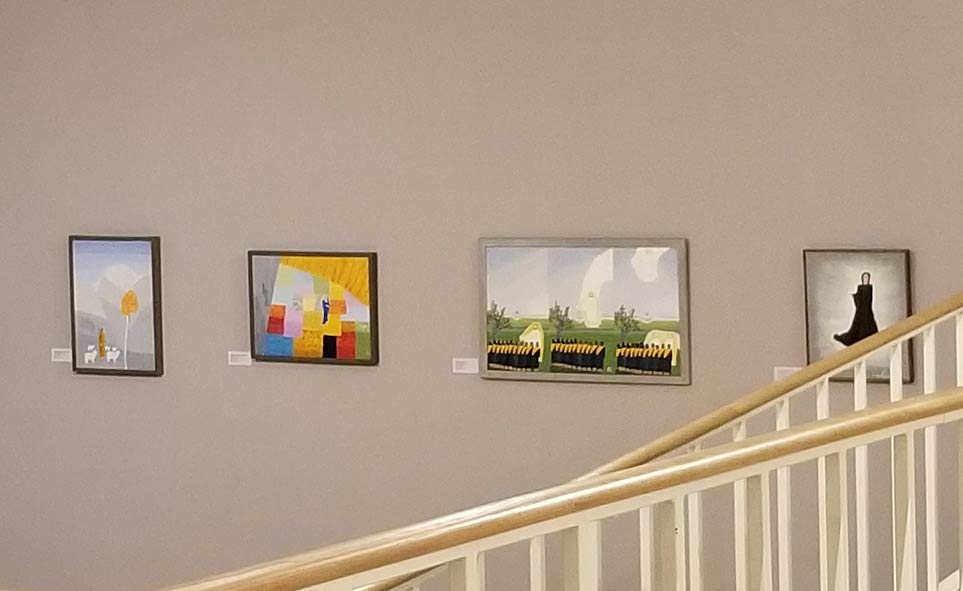 DV_gallery3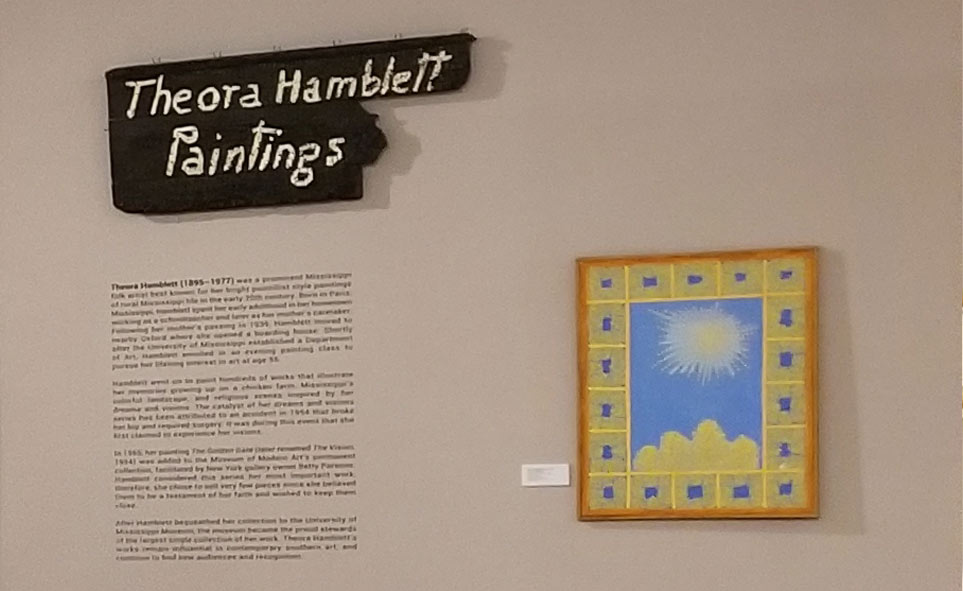 DV_gallery4
Theora Alton Hamblett was born and raised in Paris, Mississippi, and lived the latter part of her 80-year life in Oxford. A schoolteacher by training, she had a lifelong interest in art, but didn't begin painting until age 55. Hamblett passed away in 1977 after gaining fame throughout the nation as a self- taught artist who's brightly colored paintings of children's games and childhood memories had universal appeal.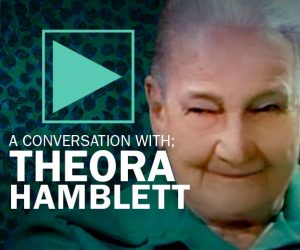 Lesser known are Hamblett's religious paintings inspired by the dreams and visions she experienced during her last 25 years. This third category of her work was considered by the artist to be her most important work, therefore she preferred to keep most of the paintings rather than exhibiting them for profit. When Hamblett bequeathed her collection to the University of Mississippi, she gave explicit instructions that her religious paintings be given priority over all her other works in terms of exhibition, conservation, and scholarly study.
Hamblett's overarching concern for this work can be attributed to the spirituality of her youth, a permutation that Protestantism scholars have dubbed Popular Southern Evangelicalism. The belief that her psychic episodes were religious experiences was therefore partially conditioned by the prevalence of such views within her early churches, but also latter collectors of this category. Five years after she began painting, the Museum of Modern Art acquired one of her dream paintings and changed the title of her work from The Golden Gate to The Vision. Listen to Theora discuss the Museum of Modern Art acquisition here.
Theora Hamblett's work remains influential in contemporary southern art. The University of Mississippi Museum is proud to be the stewards of the majority of her art.