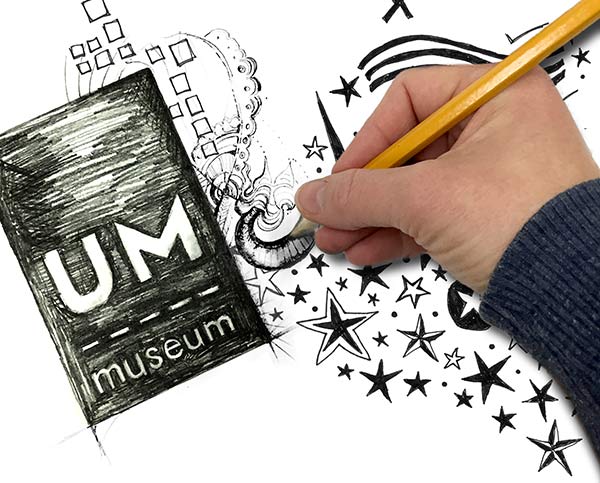 FRIDAY and SATURDAY,* AUGUST 4-5, 2017
*Free Sketch Friday is extended to all day Saturday as part of Fringe Fest.
FRIDAY, SEPTEMBER 1, 2017
FRIDAY, OCTOBER 6, 2017
FRIDAY, NOVEMBER 3, 2017
FRIDAY, DECEMBER 1, 2017
10:00 a.m. – 6:00 p.m. (drop-in)
The University of Mississippi Museum
COST: FREE!
FREE sketch materials will be provided (first-come) or you are welcome to bring a sketchbook.
Check out the Museum's new gallery sketching stools generously provided by a grant from the Lafayette Oxford Foundation for Tomorrow (LOFT) and explore the galleries in this informal, free sketch session for all skill levels.