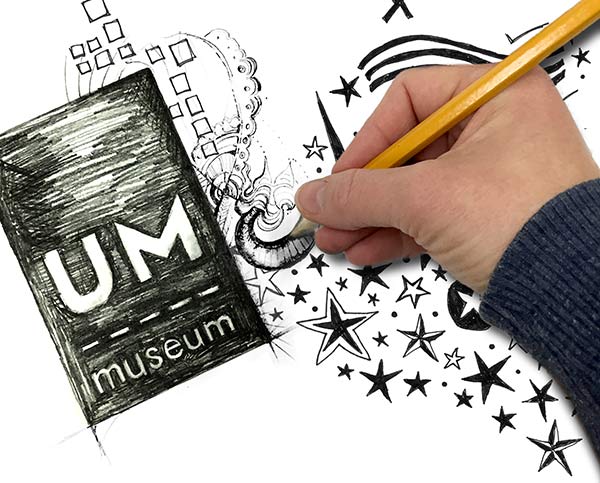 First Friday Free Sketch Fall 2022 Dates!
FRIDAY, SEPTEMBER 2, 2022
FRIDAY, OCTOBER 7, 2022
FRIDAY, NOVEMBER 4, 2022
FRIDAY, DECEMBER 2, 2022
10:00 a.m. – 4:00 p.m. (drop-in)
The University of Mississippi Museum
COST: FREE!
FREE sketch materials will be provided (first-come) or you are welcome to bring a sketchbook.
Look for the Museum's gallery sketching stools generously provided by a grant from the Lafayette Oxford Foundation for Tomorrow (LOFT) and explore the galleries in this informal, free sketch session for all skill levels.