This year the Friends of the Museum are excited to have 11 artworks up for auction as a part of the Harvest Supper. Come to the museum to get a sneak peek and make an advanced bid! All artwork will be on display until September 22, 2016.
Reception: September 15, 2016, 6–8:00 p.m.
University of Mississippi Museum
part of the Annual Membership Party
Auction Date: Thursday, September 22, 2016
Silent auction begins at 7:00 p.m. and live auction begins at 8:05 p.m.
Grounds of Rowan Oak
part of Harvest Supper
ART FOR AUCTION
---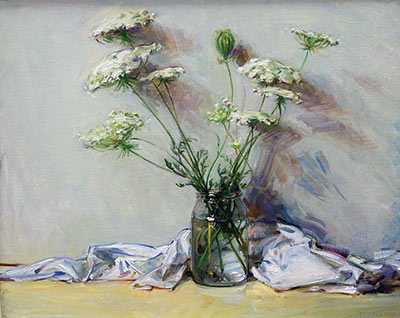 Jason Bouldin
Still Life, Queen Anne's Lace, 2016
Oil on canvas
38 1/2" x 31 1/2" framed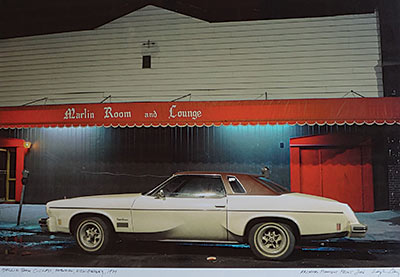 Langdon Clay
Marlin Room Cutlass, Hoboken, New Jersey, 1974, 2016
Archival Pigment Print
31 1/2" x 21 1/2" framed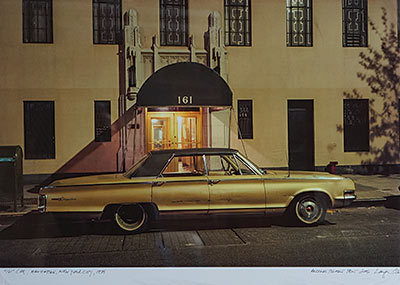 Langdon Clay
"161" Car, Manhattan, New York City, 1975, 2016
Archival Pigment Print
31 1/2" x 21 1/2" framed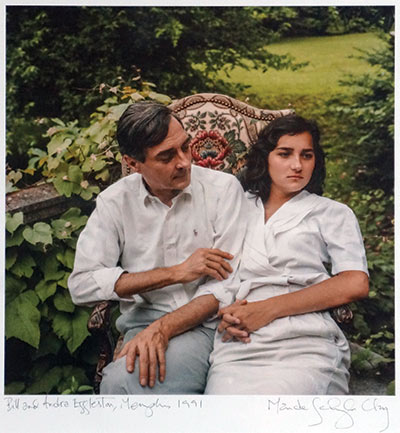 Maude Schuyler Clay
Bill and Andra Eggleston, Memphis, 1991, 2016
Archival inkjet print
20 3/4" x 22 3/4" framed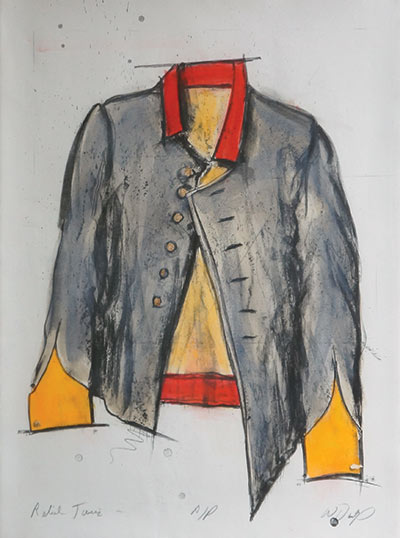 DUNLAP_W
William Dunlap
Rebel Tunic, 2015
Hand colored lithograph on gold leaf rag paper
29 1/4" x 37" framed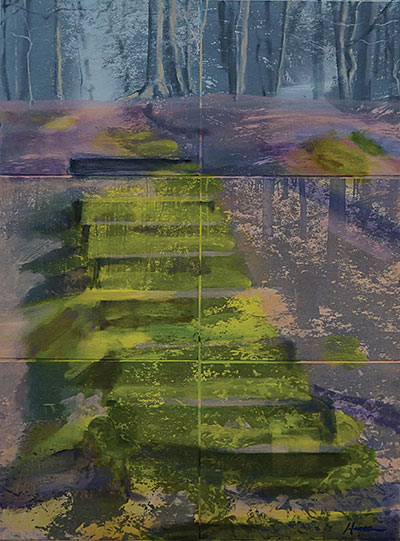 HAYES_R
Randy Hayes
Steps in the Woods, 2016
Oil on photographs, mounted on canvas
18" x 24"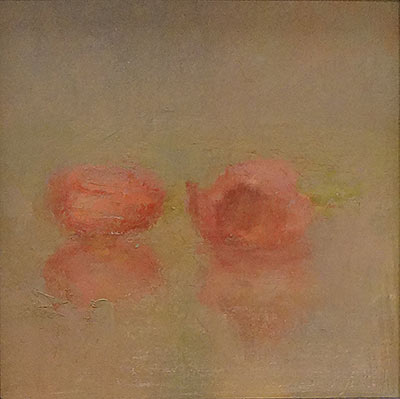 JACKSON_P
Philip Jackson
Prelude, 2015
Oil on panel
17 3/4" x 15 1/2" framed
LYNN_T
Terry Lynn
Traditions, 2016
Acrylic on canvas
13" x 14"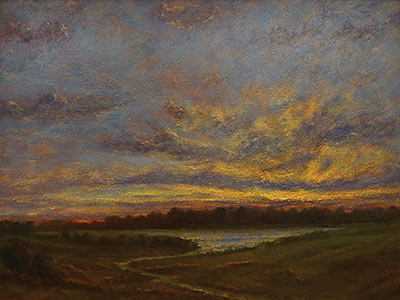 Robert Malone
Last Light, 2015
Oil on canvas
53" x 41 1/2" framed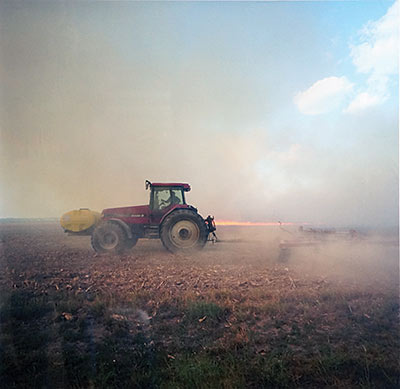 Kathleen Robbins
Ashwood, 2012
Archival pigment print mounted to dibond
31" x 31"
Brooke White
Due South, True North: Sardis, MS
Archival digital print
20" x 20"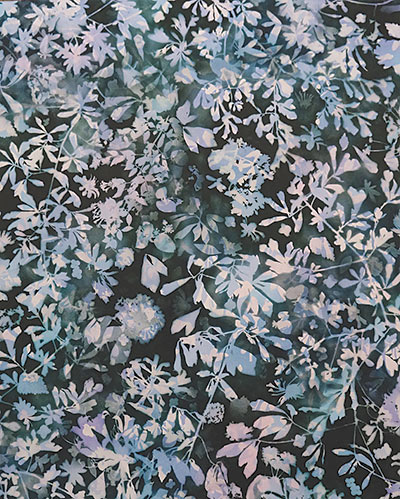 WOLFE_C
Carlyle Wolfe
July Morning – Brights and Darks, 2012
Oil on panel
50" x 62"
FEATURED ARTISTS
---
[vimeo width="300″ height="200″]https://vimeo.com/183421997[/vimeo]
Jason Bouldin
Still Life, Queen Anne's Lace, 2016
Oil on canvas
38 1/2" x 31 1/2" framed
A native of Clarksdale, Mississippi, Jason Bouldin obtained his bachelors degree in Art History from Harvard University, and received his studio training from his father, portraitist Marshall Bouldin III. He was featured by The Artist's Magazine in their 20th anniversary issue as one of 20 contemporary artists "on the rise" in America. Nationally regarded for his portrait work, Jason Bouldin has received the Portrait Society of America's Grand Prize at its International Portrait Competition; and his portraits have been selected nine times for the Royal Society of Portrait Painters Annual Exhibition in London, England. Although working primarily as a portraitist, he is also passionate about landscape and still life studies. The painting donated for the Harvest Supper auction is a still life of Queen Anne's Lace—a common sight in the Southern landscape during summer.
---
Langdon Clay
"161" Car, Manhattan, New York City, 1975, 2016
Archival pigment print
31 1/2" x 21 1/2" framed
Marlin Room Cutlass, Hoboken, New Jersey, 1974, 2016
Archival pigment print
31 1/2" x 21 1/2" framed
Langdon Clay was born in the middle of a hurricane in New York City in 1949. He grew up in New Jersey and Vermont and went to school in New Hampshire and Boston. He got his first camera on St. Patrick's Day 1968. His first roll of film was of Robert Kennedy leading the parade in New York. Three months later the presidential candidate was assassinated. Clay moved to New York in 1971 and spent the next 16 years photographing there and around the country and in Europe for magazines and books like JEFFERSON'S MONTICELLO by Howard Adams and Burgandy cookbook MY CHATEAU KITCHEN by Anne Willen. In 1987 he moved to Mississippi and has worked from there with his wife photographer Maude Schuyler Clay. They have three adult children; Anna, Schuyler, and Sophie. His book CARS 1974-1976 will be published by Stiedl in November 2016.
Cars were an indispensible aspect of twentieth-century culture, both for their utility and aesthetics. From 1974 to 1976, Langdon Clay photographed the cars he encountered while wandering the streets of New York City and nearby Hoboken, New Jersey at night. Shot in Kodachrome with a Leica and deftly lit with then new sodium vapor lights, the pictures feature a distinct array of makes and models set against the gritty details of their surrounding urban and architectural environments, and occasionally the ghostly presence of people. I experienced a conversion of sorts in making a switch from the "decisive moment" of black and white to the marvel of color, a world I was waking up to every day. At the time it seemed like an obvious and natural transition. What was less obvious was how to reflect my world of New York City in color… I discovered that night was its own color and I fell for it.
— Langdon Clay
---
Maude Schuyler Clay
Bill and Andra Eggleston, Memphis, 1991, 2016
Archival inkjet print
20 3/4" x 22 3/4" framed
Maude Schuyler Clay was born in Greenwood, Mississippi. After attending the University of Mississippi and the Memphis Academy of Arts, she assisted the photographer William Eggleston. She moved to New York City and worked at LIGHT Gallery and then as a photography editor and photographer for Esquire, Fortune, Vanity Fair, and other publications. When she returned to live in the Mississippi Delta in the late 1980's, she continued her color portrait work, for which she received the Mississippi Arts and Letters award for photography in 1988, and in 1992. In 1993, she began a series of black and white photographs of the Delta landscape. She received the Mississippi Art Commission's Individual Artist Grant in 1998. The University Press of Mississippi published the monograph DELTA LAND in 1999, which received the Mississippi Arts and Letter Award in 2000. She was the Photography Editor of the literary magazine The Oxford American from 1998–2002. Her work is in the collections of The Museum of Modern Art, The Museum of Fine Arts, Houston, and The National Museum for Women in the Arts, among others. Delta Dogs was published by the University Press of Mississippi in 2014, with a foreword by Brad Watson and received the MIAL Photography award for 2014. Clay received the Governor's Arts Award for 2014. Her new book of color portraits, MISSISSIPPI HISTORY, will be published by Steidl in Fall of 2015, with a foreword by Richard Ford. She continues to live and work in the Delta.
---
Bill Dunlap
Rebel Tunic, 2015
Hand colored lithograph on gold leaf rag paper
29 1/4" x 37" framed
Rebel Tunic is part of Brand Loyalty, a series which includes Agri Buildings, Walker hounds, painters pants, churches, Civil War uniforms, anything anyone has been our continues to be "loyal" to. Rebel Tunic is a hand colored lithograph with gold leaf, it's an artist proof but edition of not more than twenty.
William Dunlap has distinguished himself as an artist, arts commentator and educator, during a career that has spanned more than three decades. 
Honored in his field, Mr. Dunlap has received awards and fellowships from the Rockefeller Foundation, the Lila Wallace/Reader's Digest Foundation for study and travel in Southeast Asia, Warhol Foundation, Virginia Commission for the Arts, Mississippi Institute of Arts and Letters, Southeastern Center for Contemporary Art/RJR Nabisco Visual Artists Award, and the Mississippi Governor's Award for Excellence in the Arts.
 
He is an inspired speaker and has lectured on art related subjects at colleges, universities, institutions and professional conferences. He serves as arts commentator on WETA-TV's cultural round table show, "Around Town." 
William Dunlap has an M.F.A. from the University of Mississippi, and taught at Appalachian State University in North Carolina (1970-79) and Memphis State University (1979-80.) He currently maintains studios in McLean, Virginia; Mathiston, Mississippi and Coral Gables, Florida.
---
Randy Hayes
Steps in the Woods, 2016
Oil on photographs, mounted on canvas
18" x 24"
"Moss covered steps at the beginning of spring seem to be leading to an unknown destination in the leafless woods."
A native of Mississippi and a graduate of the Memphis College of Art, Randy Hayes spent several years in Boston as a free-lance scenic artist working primarily for the PBS television station WGBH. In 1976 he moved to Seattle where he spent most of his career. During that time, he maintained strong ties with Mississippi.
In 2013 Hayes established a new studio in Mississippi. He has received awards through the auspices of both the Tacoma and Seattle Art Museums. and the Flintridge Foundation in Pasadena. He is a past recipient of the Visual Arts Award given by the Mississippi Institute of Arts and Letters. His work is included in the collections of numerous public and private collections including the Museum of Contemporary Photography in Chicago. The Mississippi Museum of Art and the United States Department of State. Museums that have exhibited his work include the Los Angeles County Museum of Art and the New Museum of Contemporary Art in New York. His next exhibition is in September at Themes + Projects Gallery in San Francisco. 
---
Philip Jackson
Prelude, 2015
Oil on panel
17 3/4" x 15 1/2" framed
The tenor feature of Philip R. Jackson's work is his ability to take the common object and elevate it to an object of wonder. Jackson's still life paintings have a pervasive sense of classicism in his deftly controlled and elegant arrangements, imbuing them with heightened worth and poetic presence.
An emerging force in contemporary realist painting, Philip R. Jackson's work has been shown in many national and international juried, group, and solo exhibitions in more than nineteen states, is part of the permanent collections of art museums in Evansville and Fort Wayne, Indiana, and is in over thirty private collections nationwide.
His still life paintings have been featured in a number of premiere magazines, including, Art in America, Southwest Art, American Art Collector, and twice featured in American Artist, first as a cover story and recently in their Highlights issue. Jackson has received numerous awards for his paintings, in 2001, he received an international juried fellowship from the Elizabeth Greenshields Foundation in Montreal, Canada, and in 2008, he received an individual artist grant from the Mississippi Arts Commission, and a faculty research grant from The University of Mississippi. He recently celebrated his first major survey of paintings as the Martha and Merritt DeJong Memorial Artist-in-Residence at the Evansville Museum of Art in Evansville, Indiana.
Jackson received his BFA from the Columbus College of Art & Design in Columbus, Ohio and his MFA from Bowling Green State University in Bowling Green, Ohio, and in 2001, he attended a summer study at (SACI) Studio Art Centers International in Florence, Italy. His work is represented by the McMurtrey Gallery in Houston, Texas and the Hammond Harkins Gallery in Columbus, Ohio. Jackson is an Associate Professor of Art at The University of Mississippi in Oxford where he currently teaches painting.
---
Terry Lynn
Traditions, 2016
Acrylic on canvas
13" x 14"
Terry Lynn was born in Memphis TN and grew up in Arlington. He began showing his paintings at Gestine Art gallery on Beale street. He enrolled in architectural technology before studying for a BFA at the University of Memphis, where he received a BFA. Terry collaborates on art with his twin brother Jerry under the signature "Twin". His twin and he have shown in many solo and group exhibitions and have been collected worldwide.
Terry Lynn has used sculpture, painting and installations to explore the complexity between art and life. "I'm interested in the land, figure, place, and time. " Art is life, and life is art," Terry's art challenges traditional beliefs through his artistic choices.
Terry honed his labor extensive approach as a teenager while working as a laborer with his brick mason grandfather. He developed a painterly stroke from working with his father painting and remolding homes. " I learned the value of hard work and a work ethic at a very young age. … I spent hours practicing and improving my craft … I remember listening to families stories of how things use to be." Inspired by those narratives and personal revelations he creates work that evoke and challenge the viewers memories and emotional response.
---
Robert Malone
Last Light, 2015
Oil on canvas
53" x 41 1/2" framed
Serving on The University of Mississippi faculty since 1997 as an Adjunct Assistant Professor, Robert Malone has taught beginning through advanced painting and drawing. Previous teaching experience includes three years as an adjunct at Middle Tennessee State University, teacher seminars, and Art League Workshops. Mr. Malone is a working artist who depends on his painting to provide the majority of his income. He brings life lessons to the classroom, with a strong traditional foundation and an open contemporary viewpoint.
His landscape paintings in oil capture the sublimity of nature; each canvas reveals the inherent spiritual reality of the beautiful world in which we exist. He has exhibited at the Nicole-Perry Gallery, Memphis,TN.; Carol Robinson Gallery, New Orleans LA; Yeiser Museum, Paducah, KY; Meridian Museum of Art, Meridian, MS; Brooks Museum, Memphis, TN; Allen Price Gallery, University of Wisconsin; University of Melbourne, Australia. His work is in the corporate collections of AT&T, Ochsner Clinic, and the National Bank of Commerce. He has work in many private collections throughout the United States including New York, NY; Los Angeles, CA; Washington, DC; Memphis, TN; Nashville, TN; Atlanta, GA; New Orleans, LA; Winter Park, FL; and Jackson, MS.
Painting was done near Water Valley, MS.
---
Kathleen Robbins
Ashwood, 2012
Archival pigment print mounted to dibond
31" x 31"
Into the Flatland was on display at the UM Museum from April to August 2013, included was this photograph Ashwood. About Into the Flatland, in the fall of 2001, I relocated from New Mexico to the Mississippi Delta to live on my family's farm, Belle Chase. I ate from my great-grandmother's china, drank from her crystal and slept in her bed. At dusk I rocked on the porch and watched the blackbirds descend on the canebrake planted by my great-grandfather. Living on the farm I existed in a strange continuum. My family's history and their connection to this place were markedly present in my everyday experience.
I left Belle Chase in 2003 to take a teaching position at the University of South Carolina. Into the Flatland explores familial obligation and out conflicted relationship with "home." The photographs in this series were made during regular trips home to visit family over a period of several years. I chose to leave the Delta for many of the same reasons anyone ever chooses to leave a rural area. This is land that my family has inhabited for generations, and I am pulled to this place in a way that I am not able to fully articulate. It is not my nostalgia alone that creates this longing; it is that of my mother and my mother's mother.
Kathleen Robbins was born in Washington, D.C. and raised in the Mississippi Delta. She received her MFA from the University of New Mexico in 2001. Her photographs have been exhibited in galleries and museums all over the US and in print media. In 2012, she was part of the Critical Mass top 50 and she was the recipient of the 2011 PhotoNOLA Review Prize. She currently resides in Columbia, SC with her husband, Ben, and their son, Asher, where she is an associate professor of art, coordinator of the photography program and affiliate faculty of Southern Studies at the University of South Carolina.
---
Brooke White
Due South, True North: Sardis, MS
Archival digital print
20" x 20"
Brooke White is both a practicing artist and an educator who specializes in fine art photography. White has exhibited her photographs and videos nationally and internationally including the Hammer Museum in Los Angeles, the Bemis Center for Contemporary Arts in Omaha, NE, MASSMoCA and the DiVA Art Fair in New York, Paris and Berlin. Much of her work, both photographic and video, is created while traveling in areas such as East Africa, South East Asia, South America and the deep south of the United States.
White's work analyzes the ways in which disease, tourism, agriculture and politics effect our connection to the landscape. Most recently White has been photographing in Central Asia looking at the ways that globalization effects our connection to place and the landscape. White's work combines cutting edge digital strategies found in the most contemporary photography today with traditional imaging techniques used in black and white photography.
In my artistic research I investigate identity through place through traditional landscape components such as horizon lines in combination with shifting natural elements, such as fog and water.  Home and identity, in places as diverse as New England, the Deep South, East Africa, and Asia, are integral to my concepts and working process.
What Remains takes an intimate look into the lives, people and landscapes of my southern family. I am not originally from the south and I have often felt like a visitor living in this mysterious, complicated place but I have found my home here by looking at universal elements that occur in our everyday lives. Sunday dinners, deer and quail hunts, bbq's, dress up with my daughter and ice on the old truck, are all subjects of this project and describe specific moments that create awe in the everyday. This intimate portrait of the south reveals the similarities of place at a time when divisiveness and otherness often feel central to our national identity.
---
Carlyle Wolfe
July Morning – Brights and Darks, 2012
Oil on panel
50" x 62"
Carlyle received a BFA in painting from the University of Mississippi and her MFA in painting and drawing from LSU. Carlyle has exhibited and participated in juried shows all over the Southeast with her drawings and paintings. She has won several awards and grants, from a Visual Arts Fellowship from the Mississippi Arts Commission and the Rob and Leath Spiller Award, just to name a few. Carlyle taught part-time in the Art Department at the University of Mississippi for 10 years and, presently, for the first time in her career Carlyle is full-time in her studio.
---
In-person and phone bids can be made at the UM Museum. All absentee bids and/or telephone bid should be made to the Museum by 5 PM Wednesday, September 21, 2016. We may not be able to properly execute the bids received after that time. For more information, please call 662.915.7073.
Auction to take place during Harvest Supper.