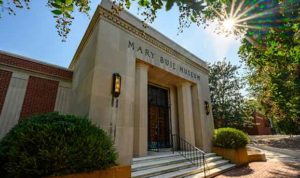 Holiday Hours: Tuesday-Friday, 10am-4pm
Holiday Closure Dates:
Saturday, December 3rd the University Museum will close after the Winter Woodland Wandering Family Activity Day at 1pm
Closed Saturday, December 1oth
Closed Saturday, December 17th
Closed for the Winter Holiday Season beginning Tuesday, December 20th at 4:00p.m. We will reopen with our regular hours Tuesday, January 3rd, 2023. See you in the New Year!
Contact: email: museum@olemiss.edu or call 662-915-7073
Keep up with UM Museum happenings:
Sign up for our monthly newsletter 5th and University
Follow us on Instagram, Facebook, or Twitter
Connect with us on LinkedIn