Learning to Sketch from Museum Masters:
Art novices are welcome!
2 Day Workshop: Saturday and Sunday afternoon
June 27 and 28, 2015
2:30-5:30 p.m.
$30 per participant, fee includes materials
Online Registration available at https://museum.olemiss.edu/
or by cash or check at the Museum Front Desk.
Space is Limited!
So many artists have learned by paraphrasing the works of earlier masters. Manet paraphrased Delacroix, Van Gogh, in his idiosyncratic style, copied El Greco and Cezanne's influence flooded Picasso's work. In the 20th century, Jackson Pollock filled his early sketchbooks with studies of master drawings and the young Grace Hartigan painted her way through Rubens and Velasquez.
Have you ever wished you could learn to sketch by studying master works?
Here is your chance to explore an exciting approach to doing that in a weekend afternoon workshop in the Museum's studio and galleries. This two step process is especially useful for museum sketching because the wet medium is utilized before and after the dry sketching that is required in galleries and museums.
Part I: Saturday ~ In the Museum's Art Studio
You will learn to prepare your sketchbook pages in advance by creating delicate watercolor monotypes. We will then practice "paraphrase" sketching of master artists' drawings while experimenting with water color pencils and wash.
Part II: Sunday ~ Sketching in the Museum galleries
We will use the watercolor pages created the prior afternoon to gesturally sketch over them while viewing works on site in the museum galleries. A surprising synchronicity often emerges as the sketches combine with the background colors. To complete the afternoon, we return to the studio to add final accents with wash.
Instructor Bio: Constance Pearce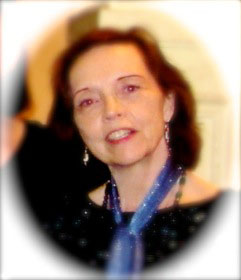 The instructor has twice exhibited her sketchbooks at the National Musuem of Women in the Arts in Washington, DC among other venues. She also served as professor of drawing, painting and art journals at St. Bonaventure University in New York and was prior visiting artist with Millsaps College in Jackson. Her sketchbooks are in the collection of the National Gallery of Art Rare Book Library (DC) and the Yale Center for British Art, sketchbook archives (CT) among others. Her work is seen locally at Oxford Treehouse Gallery and she is exhibiting in Japan in June.
Email: esdean@olemiss.edu
www.museum.olemiss.edu