Spring 2017, the University of Mississippi Museum was added as a featured point along the Yokna Sculpture Trail. The first outdoor sculpture program of its kind in North Mississippi features a rotating exhibit of 18 large-scale sculptures by locally, regionally and nationally renowned exhibiting artists. The trail is a collaboration between the City of Oxford, The University of Mississippi, and the Yoknapatawpha Arts Council.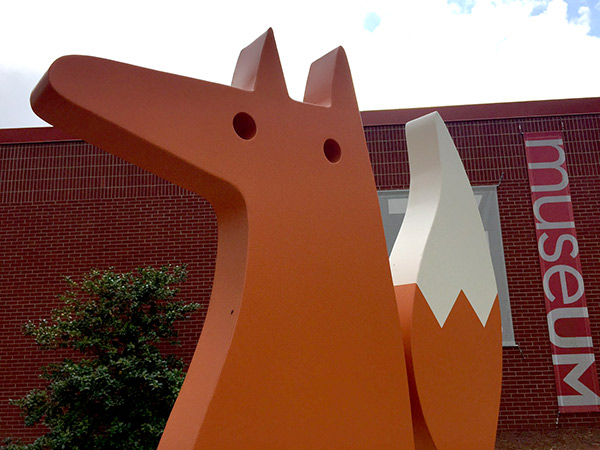 Meet Sculptor Jeffie Brewer from Nacogdoches, Texas
We are given a brief amount of time together. As an artist, I consider it a gift to be able to share my vision and experience. Sometimes it's serious, sometimes it's thoughtful and a lot of the time it's just silly. The shared experience of existing, living, loving, thinking… seeing beauty, knowing fear, feeling passion, and just being is further magnified through art – creating, discussing, collaborating, learning and teaching. I have been privileged to have great mentors, teachers and friends; to continue to share this with a new generation of artists, students and viewers is fantastic.