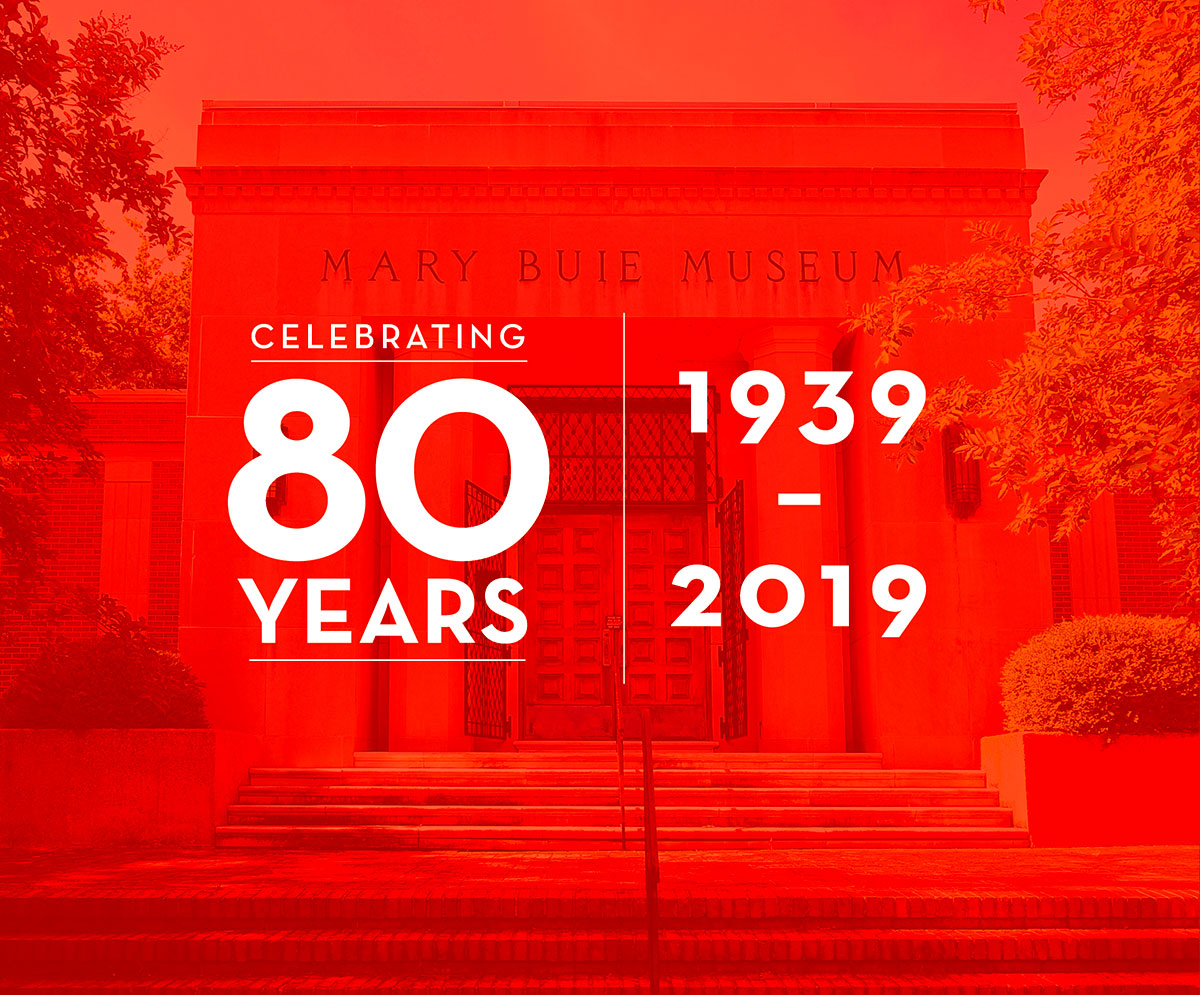 TUESDAY, AUGUST 27, 2019, 6:00–8:00 p.m.
Part of Oxford Arts Crawl
Join us during the August Art Crawl to raise a toast and celebrate the Museum's 80th Anniversary! Mary Skipwith Buie left her personal art collection to the City of Oxford upon her death in 1937. In August 1939, Kate Skipwith opened the Oxford Art Center, later the Mary Buie Museum, to honor her sister's legacy. A lot has changed as the building and collections have grown, but we maintain our founder's dedication to the arts and look forward to the next 80 years!