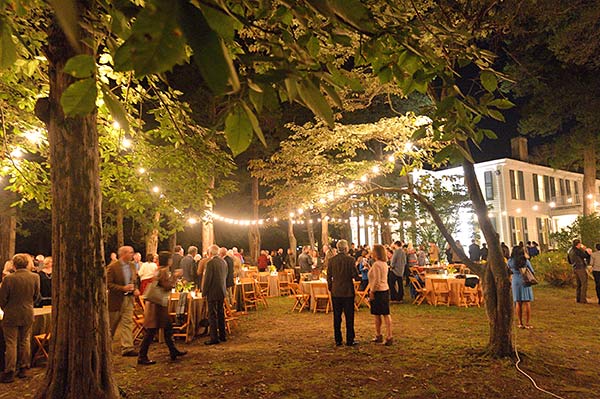 Presented by the Friends of the University Museum
Thursday, September 22, 2016, 7:00 p.m.
Last year's Harvest Supper was a magical experience. So mark your calendars now to join us for another enchanted evening at Rowan Oak.
$150 Per Ticket
Proceeds to Benefit the University Museum and Historic Houses
---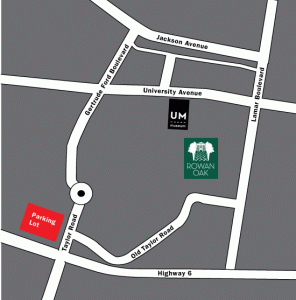 PARKING: There will be parking for guests at the 'South Lot' which is on the corner of Old Taylor Road and Old Taylor Road. The Rebel Ride Trolley will be transporting guest to/from the lot and the end of Rowan Oak's driveway. Please follow the parking directional signs which will be placed around the area.
Rain Plan: If raining, Harvest Supper will be moved to the Museum.
---
Jason Bouldin
Langdon Clay
Maude Schuyler Clay
Bill Dunlap
Randy Hayes
Philip Jackson
Terry Lynn
Robert Malone
Kathleen Robbins
Brooke White
Carlyle Wolfe
Please click here for more information about the art for auction during Harvest Supper.
MUSIC
---
University of Mississippi Steel Orchestra
Shannon McNally
FOOD
---
A & N Catering
City Grocery
Elizabeth Heiskell and
Woodson Ridge Farms
SPONSORS
---
Presenting Level
Madison Charitable Foundation
Blake Tartt III- NRP Oxford
Platinum Level
Diane and Dickie Scruggs
The Self Foundation
Gold Level
Robin and John Cocke
Darrell Crawford
Marty and John Dunbar
Friends of Dorothy and Tom Howorth
Marla and Lowry Lomax
Marye and Paul Moore
Saint Leo
Mary Thompson
Margaret Wylde and Ken Wooten
Silver Level
Baptist Memorial Hospital North MS
Susan Bryan
Melissa Swetland and Danny Bulian
Charter Road
Hospitality, Inc.
Dr. and Mrs. Steve Cockerham
Jan and Lawrence Farrington
Susan and Bowen Flowers
Lassie and Harry Flowers
Eddie and Martha Dale Fritts
Mary Ann and Don Frugé
Hardy Reed
Sam and Mary Haskell
Gayle and Michael Henry
Howorth & Associates Architects
Hughes Brown, PLLC
Jasmine Art Glass
Vikki Hughes and Price Johnson
LaRousse Salon & The Spa at LaRousse
Leslie and Mark Lee
Dr. Billy and Rebecca Long
Jeff and Elizabeth Lusk
Olivia and Archie Manning
Susan and David McCormick
Karen and Bruce Moore
Neilsen & Co.
Ambassador John Palmer and Carol Puckett
Jim and Mary Sharp Rayner
RJ Allen & Associates
Jane Thomas Rogers
Bob and Cindy Seibels
Carolyn and Bill Simmons
Rose and Hubert Spears
Machelle and Ernie Williams
Bronze Level
Bayou Birds
David and Shawn Brevard
Jennifer and Pat Caldwell
Rachel and David Calhoun
Diala and Phillip Chaney
Joy and John C. Clark
Myrna Colley-Lee
cdp Landscape Architecture
Jason Derrick
Paige and Glen Evans
FNB Oxford Bank
Graduate Oxford
Lee Harris
Holcomb Dunbar, Attorneys
Tish Horton
Katrina and Mike Hourin
Elizabeth and Andy Howorth
Lori Liston and Matthew Johnson
Jerry and Gloria Kellum
Tiffany Kilpatrick
Dorothy and John Laurenzo
Lindsey and Jason Leach
Amy and Slade Lewis
Patty and Will Lewis
Bobby Jo and Robert McConnell
Donna and Charlie Merkel
Connie and Eric Mott
Joli and Mac Nichols
Mary Ann and Roy Percy
Rebecca and Locke Phillips
Linda and Holly Raney
Robert Saarnio
Sample and Poole Properties, LLC
Jody and Pick Scruggs
Mary and Mark Solomon
Pat and Patty Tatum
Sonia and Wright Thompson
Trent Lott Leadership Institute
Melody and John Webb
Lynn and Will Wilkins
In-Kind
A&N Catering
Cathead Vodka
Capel Howorth
City Grocery
Lazy Magnolia
Magnolia Rental
Magnolia Wine & Spirits
Oxford Floral
Woodson Ridge Farms
Yalobusha Brewing Co
Board Members 2016–17:
Carlyle Wolfe
President
Joy Clark
Vice President
John Dunbar
Treasurer
Mary Thompson
Secretary
Lynn Wilkins
Past President
Allyson Best
Mary Ann Frugé
Donna Gottshall
John Hardy
Gayle Henry
Dorothy Howorth
Terry Lynn
Ron Nurnberg
Diane Scruggs
Mary Solomon
Zach Tutor
Brooke White