Archives for November 2012
FRIDAY, NOVEMBER 30, 2012
NOON – 1:00 p.m.
Assistant Professor of History:
Dr. Deirdre Cooper Owens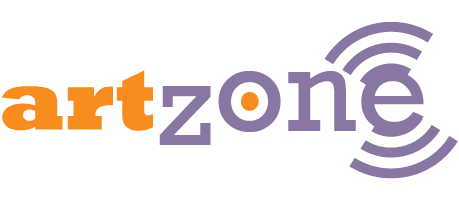 We will be back to normal Art Zone Afterschool for Fall 2018, but this Spring we will have an altered schedule of time traveling pop-ups for artists in grades K-6.
Participants may register for as many or few pop-ups as they would like, though refunds for cancellations will not be available after January 5, 2018.
Students must be in grades K-6 to participate and will be divided into 2 groups by age. The program lasts for 2 hours each day we will provide snack, view art or artifacts, and create art projects exploring a different time period of art!
COST: $5 per child per session
for Museum Members at the Family level and above
$8 per child per session for non-members
Spring 2018 Pop Up Dates/Themes:
THE UNIVERSITY OF MISSISSIPPI MUSEUM
FULL Tuesday, January 30, 2018, 3-5 p.m.
Ancient Greece and Rome
FULL Tuesday, February 13, 2018, 3-5 p.m.
Early Asian Art
FULL Tuesday, February 27, 2018, 3-5 p.m.
Renaissance Art
FULL Wednesday, March 7, 2018, 3-5 p.m.
Mississippi Makers: Artists of MS
FULL Wednesday, March 21, 2018, 3-5 p.m.
20th Century Greats: Georgia O'Keeffe
FULL Wednesday, April 4, 2018, 3-5 p.m.
Modern Artists: Maysey Craddock Exhibit
FULL Wednesday, April 18, 2018, 5-7 p.m.
POP-UP Pop Art Pizza Party!
Email Emily McCauley at esdean@olemiss.edu with questions or to get on the waiting list.
Parent/Guardian Agreement:
By registering your child for ArtZone, you are agreeing to the following:
Children must be dressed in clothes that you do not mind getting dirty.
Students cannot change their ArtZone day during the semester.
Students must be picked up by 5:10 P.M.
Children must adhere to the rules and discipline policy set by the UM Museum. After 3 notes home, a child will be asked not to return to the program.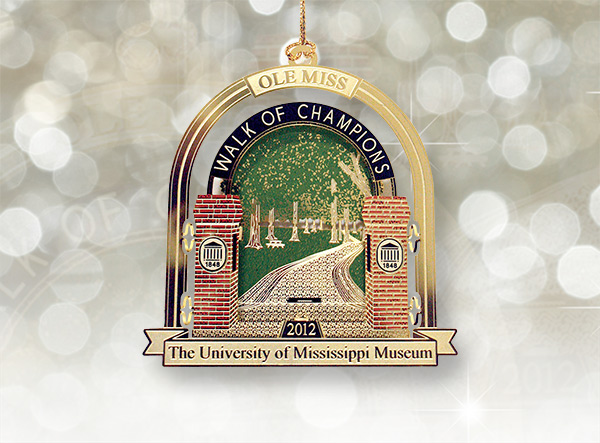 Available now at the Museum Store
Featuring an image of Ole Miss' "Walk of Champions" arch, the limited commemorative keepsake is available for $25 plus tax.
Collectibles from previous years – featuring the Barnard Observatory, Old Skipwith House, Brandt Memory House, Lyceum, Ventress Hall, Lafayette County Courthouse, Oxford City Hall, a vintage Ole Miss women's basketball jersey, William Faulkner's Rowan Oak, the Theora Hamblett House, and Theora Hamblett's "Christmas Trees " – can also be purchased individually for $20 each plus tax, or as a set of 12 for $220 plus tax.
All keepsakes can be purchased through the Museum Store, at the intersection of University Avenue and Fifth Street, open 10 a.m.-6 p.m. Tuesdays-Saturdays, or by credit card by calling 662-915-7073.  Orders to be shipped must be placed by Dec. 12 and require a shipping and handling fee. Museum members receive a 10 percent discount on all merchandise in the Museum Store.
SATURDAY, NOVEMBER 17, 2012
10:00 A.M. – NOON
THE UNIVERSITY OF MISSISSIPPI MUSEUM
Cost: Free for UM Museum Members
$5 per child for non-members
This fun-filled family workshop (ages 3+) will explore the art of basket weaving
from the new exhibit, Grass Roots: African Origins of an American Art. 
Space is limited.
Call the Museum at 662-915-7073 or email esdean@olemiss.edu
to reserve your spot today!
Click here to download the registration form.