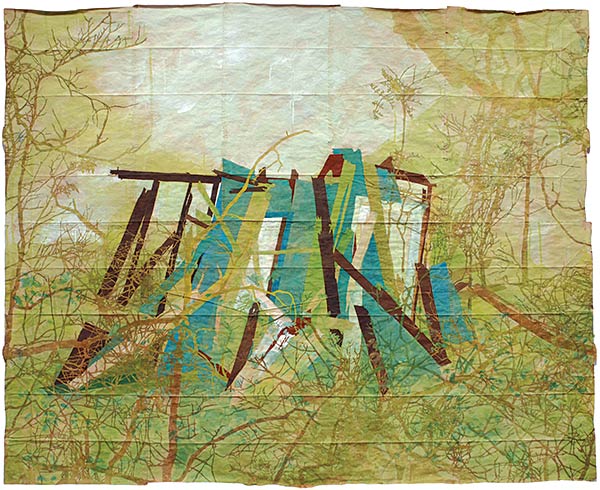 Somewhere South of Violet, 2008
March 13–July 7, 2018
Opening Reception: Thursday, April 19, 2018, 6–8:00 p.m.
Artist Maysey Craddock is drawn to the forgotten, to the mysterious traces of memory in our physical world. These works reference images of ruined structures found throughout the south: rich, charged, vibrating places. Her paintings pursue the sense of place these sites inspire and seek to reflect a narrative of reclamation and change.
Exhibition made possible by support from the Jane Becker Heidelberg Endowment for the Arts.