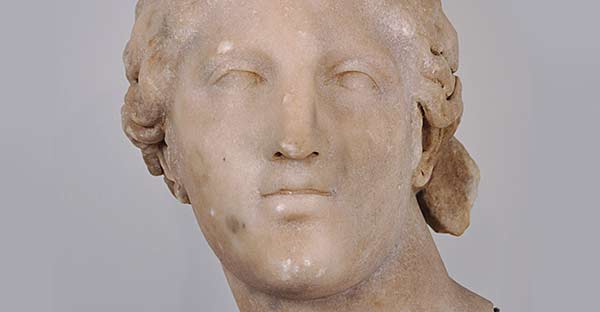 Wednesday, January 31, 2018
10:30–11:00 a.m. and 3:30–4:00 p.m.
Conservator Amy Abbe will be working on ancient marble sculptures from the David M. Robinson Collection of Greek and Roman Art. This is the first conservation done on the Collection at the Museum in over twenty years! Work will be performed in one of the Mary Buie Galleries. We invite anyone with an interest in the process to please stop by for public viewing and Q&A sessions during one of the scheduled times listed above. Following her week long residency, Amy Abbe will give a short talk about her work performed on the marble sculptures, as well as two Greek vases, also from the Robinson Collection.