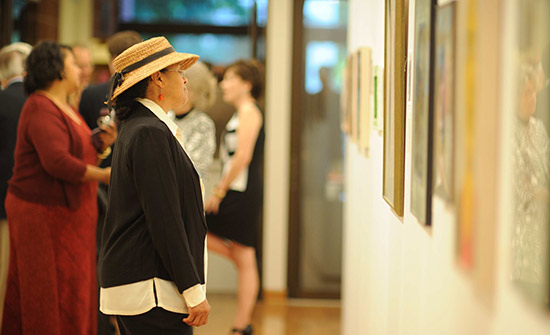 Membership gives you admission, program discounts, and special invitations within a dynamic group of supporters while demonstrating your affection for the museum, your belief in collections stewardship, and your passion for the arts!
Joining the University of Mississippi Museum is the most important way you can participate in the success of the museum.  Museum membership is your passport to access museum exhibits, events, and programming, as well as special opportunities designed for specific levels of membership.
The University of Mississippi Museum offers something for every member of the cultural community as well as art lovers from Mississippi and the region, and your support helps the Museum attain higher levels of excellence.
The Museum welcomes any opportunity to discuss corporate sponsorship, planned giving, or special benefits.
Join now, and consider giving a gift membership today!
Click here to download a printable version of the membership form.