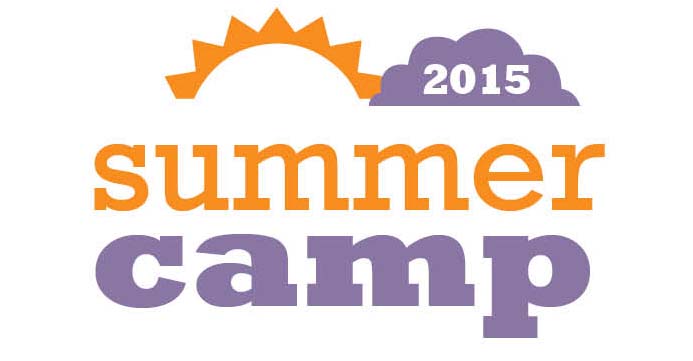 The University Museum is excited to announce its 2015 schedule of fun-filled summer camps for children. Children will travel back in time, encounter mythological creatures and animals, and create art inspired by unconventional materials in these exciting and educational camps inspired by the Museum's collections and special exhibits. Returning camper? —the projects in every camp will be new, so join us again!
Cost of each weeklong camp:
$60 per participant for Museum Members at the Family level and above
$80 per participant for non-members
All supplies and snacks are included in the cost.
Space is limited, so sign up today!
REGISTER TODAY!
Contact Emily Dean McCauley, Curator of Education, at 662.915.7205 or esdean@olemiss.edu if you have any questions.
For Children Entering Grades 1-5:
Amazing Animal Art
June 8-12, 2015 9 a.m.-noon
Campers will meet all of the animals hiding in the Museum's art collection, learn animal facts, and create projects inspired by animals and nature.
Tell Me a Story
June 15-19, 2015 9 a.m.-noon
Time travel to explore the art within the ruins of the Greek city of Olynthos and Roman ruins, encounter ancient Chinese culture, and create art inspired by the tribal traditions of centuries ago in Africa. This popular camp is back with all-new activities!
Excavation + Innovation
June 22-26, 2015 9 a.m.-noon
In this time-traveling camp, participants will spend the first half of the week discovering ancient civilizations and the second half jetting into the future to explore scientific inventions and space exploration.
Potato: Art or Dinner?
THIS CAMP IS FULL. Email esdean@olemiss.edu to be added to the waiting list
July 6-10, 2015 9 a.m.-noon
Campers will explore art and artists from around the world that use unusual, strange, or even silly materials to make art.
Myths, Monsters, and Far Away Lands
THIS CAMP IS FULL. Email esdean@olemiss.edu to be added to the waiting list.
July 13-17, 2015 9 a.m.-noon
This popular camp is back! Have you ever wanted to meet a Chinese dragon, defeat the Nemean Lion, or travel across the ocean in a submarine? In this camp we will be creating art inspired by mythical creatures, fantastical stories, and cultures from all over the world.
For Children in Preschool and Entering Kindergarten:
Meet me at the Museum! Mini Masters Summer Camp
July 20-24, 2015 9 a.m. -11:00 a.m.
For Ages 3-5 and a Grown-up*
Get the young ones ready to head back to preschool or kindergarten by making art with their new friends inspired by toddler stories and art from the Museum's collections!
*Due to UM policies, all mini masters must be accompanied by an adult (can be one guardian for multiple children). Coffee and snacks will be provided for grown ups!

For Children Entering Grades 6-8
All About Art: Middle School Edition
July 20-24, 2015 1 p.m.-4:00 p.m.
Experiment with drawing, illustrating, painting, sculpture, and more in this fun-filled week of art inspired by Museum collections and exhibitions. All levels of experience are welcome and all activities will be new.