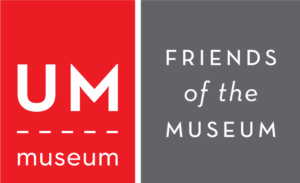 October 17, 2023
New Publication Features Preeminent Artists, Authors, and Scholars Reflecting on Landscapes in Art and Literature during a Time of Unprecedented Change
"American Landscapes: Meditations on Art and Literature in a Changing World"
(University Press of Mississippi, November 2023)
Oxford, MS…The University Press of Mississippi (UPM) in association with University of Mississippi Museum and Historic Houses (UMM/the Museum) is celebrating the release of its latest volume in a series featuring artists and works in UMM's collection: "American Landscapes: Meditations on Art and Literature in a Changing World."
The publication is a vibrant result of UMM's 2019 acquisition of William Dunlap's seminal painting Meditations on the Landscape in Origins of Agriculture in America (1987). The acquisition was presented in an exhibition of 40 works by Southern artists curated by Dunlap and Melanie Munns Antonelli, UMM Curator of the Collections, revealing a range of interpretations of landscape. On the occasion of the exhibition, Friends of the University of Mississippi Museum and UMM organized a symposium featuring artists, authors, and scholars held in Oxford in March 2019 that included several of the book's contributors.
The following contributors consider meaning in art and literature past and present, contextualizing the nation's history—particularly that of the American South—during a time of unprecedented change experienced since spring 2019:
authors W. Ralph Eubanks, Drew Gilpin Faust, John Grisham, J. Richard Gruber, Jessica B. Harris, Lisa Howorth, Joseph M. Pierce, Julia Reed, Natasha Trethewey, and Curtis Wilkie;
artists John Alexander, Jason Bouldin, William Dunlap, Carlyle Wolfe Lee, Ke Francis, Linda Burgess, Randy Hayes;
photographers Sally Mann, Ed Croom, and Huger Foote; and,
museum directors Betsy Bradley, Jane Livingston, and Julian Rankin
This diverse group explores key events in American history portrayed in Dunlap's painting, a landscape that evokes a range of narratives including the displacement and genocide of Native Americans, the enslavement of Africans, the Civil War, and William Faulkner's fiction. Together, the contributors examine the history of landscape art and literature through the lens of the American South, connecting art with the works of major writers like Faulkner, Eudora Welty, Natasha Trethewey, and Jesmyn Ward.
In addition to illustrated essays, transcripts from the symposium, and artworks showcased in the exhibition, 18 new essays written during the pandemic and since the events of January 6, 2021, were added. While reflecting on a time of unprecedented change and transition, the contributors underscore how key issues Dunlap addressed in his artwork remain an integral part of the national discourse today. Subjects range from the profoundly personal to the universal: the loss of a loved one to Covid-19; isolation and displacement; racial and economic justice; political division; and the power of art and literature to connect, among them.
A common theme is how meaningfully a sense of place in all its manifestations is entwined in individual and civic identity. Dunlap writes, "Look at the art, read the writers, and know that there is something quite remarkable about the place that is home and/or known to us through art and literature."
Publication of the book was made possible by funds from Friends of the University of Mississippi Museum. The Friends group is hosting a two-day launch event at the University of Mississippi in Oxford, MS, on November 1 and 2, 2023 (details attached). The event includes moderated discussions, gallery talks, a book signing at Off Square Books, and a live conversation with Gruber and Dunlap on Thacker Mountain Radio Show. Other participants include authors John T. Edge, W. Ralph Eubanks, Kathryn Schulz, and Curtis Wilkie; artist Ke Francis; and a conversation with journalists Casey Cep and Judy Woodruff. Honors College Dean Ethel Minor Scurlock will comment on the racial integration of the University, and Suzi Altman will exhibit her photographs of James Meredith, its first Black student. The events are open to the public.
The fully illustrated 272-page book retails for $50 USD.
Coeditors
Ann J. Abadie is former associate director of the Center for the Study of Southern Culture at the University of Mississippi and coeditor of numerous scholarly collections from the Faulkner and Yoknapatawpha Conference. She served on the Program Committee for the symposium.
Richard Gruber, who was a presenter at the symposium and a contributor to the book, is director emeritus of the Ogden Museum of Southern Art. He has published more than 45 books and catalogues, including Dunlap: William Dunlap; Dusti Bongé, Art and Life: Biloxi, New Orleans, New York; and A Unique Slant of Light: The Bicentennial History of Art in Louisiana (the latter two also published by UPM). He has served as the executive producer of William Dunlap: Objects Found and Fashioned, an award-winning documentary film produced in association with Stanley Staniski and Staniski Media, Washington, DC.
Reviews
"Landscape is one of the sinews of American history, identity, and character. And nowhere is that better demonstrated than in this monumental volume. From the gorgeous illustrations to the historical essays to the reflections of the artists and photographers, this book is a cornucopia of delight. Editors Abadie and Gruber and their contributors have given us a book to be both valued and cherished."
– Robert W. Hamblin, emeritus professor of English at Southeast Missouri State University
"You will want this collection on your coffee table or nightstand. Keep it close for reference, reflection, and inspiration. They are all here, an assortment of Mississippi luminaries, thoughtfully telling you about Southern road trips and the formidable power of this place we call home."
– Margaret McMullan, author of Where the Angels Lived
"American Landscapes: Meditations on Art and Literature in a Changing World is a wonderful tribute to the life and art of William Dunlap. Twenty-five writers, artists, photographers, and art historians whose work is anchored in the American South reflect on Dunlap's work Meditations on the Origins of Agriculture in America and how the region's sense of place inspires its artists and writers. Beautifully edited by Ann Abadie and Richard Gruber, the book explores Southern art and literature in exiting new ways."
– William Ferris, author of I AM A MAN: Photographs of the Civil Rights Movement, 1960–1970
Media contacts
University Press of Mississippi: Courtney McCreary, Senior Publicity and Promotions Manager, Jackson, MS, 601-432-6205, cmccreary@ihl.state.ms.us
Friends of the University of Mississippi Museum: Libby Mark or Heather Meltzer, Bow Bridge Communications, LLC, NYC: 917-968-5567, info@bow-bridge.com
Image captions
Book Jacket – William Dunlap (b.1944), detail of Meditations on the Landscape in Origins of Agriculture in America (1987). Wood, canvas, polymer and oil paint, steel, skakeskin, wire, flag. 48 x 96 x 24 inches. Collection of the University of Mississippi Museum and Historic Houses
John Alexander (b. 1945), Stars and Snakes Forever, 1980. Color pencil on paper. 36.6 x 46.5 inches (framed). Collection of John Alexander.
Jack Spencer (b.1951), One Tree, Itta Bena, Mississippi, 2014. Archival pigment print. 25 x 36.25 inches (framed). Edition 5 of 20. Collection of Jack Spencer.
Charlie Buckley (b.1982), Clouds over Soybeans, 2018, oil on linen, 9.75 x 9.72 x 2.25 inches (framed). Collection of Charlie Buckley, courtesy of Southside Gallery
Ed Croom (b.1948), Sacred Cedars, 2017. Color photograph. Collection of Ed Croom