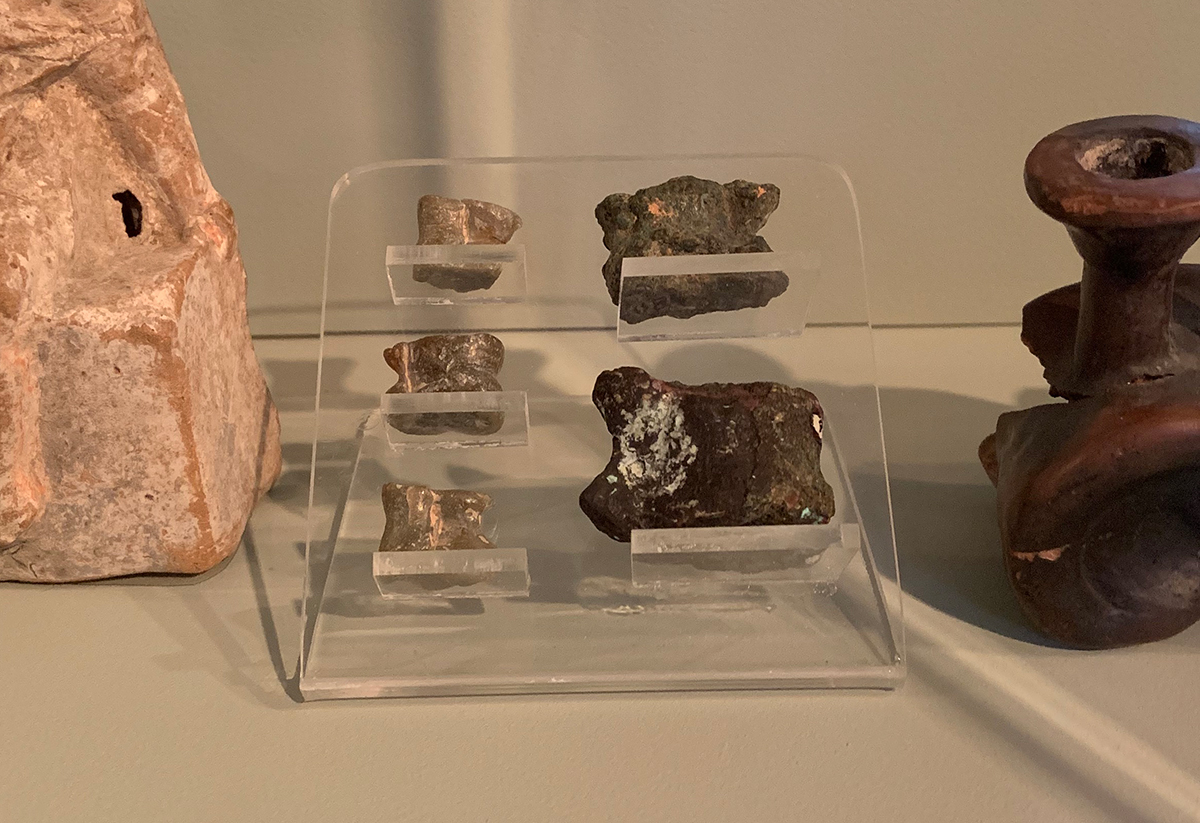 Hello Dear Readers! My name is Travis Turner, and I am the Exhibitions Preparator at the UM Museum. One of the special parts of my job is making mounts for objects so that they can be displayed in a safe and eye-catching way. From Greek ceramics to folk art canes, objects come in all shapes, sizes, fragilities, and weights. After being selected for exhibition, each object must be evaluated for stability, and if they are tipsy or need to be secured, I help them out and make a mount!
Sometimes the biggest challenge to creating a support structure or brace is choosing the right material to be visually pleasing, while at the same time ensuring the object is secured and steady. They are often made out of plexiglass, brass, and wood, but if I've done my job well, you don't see much of the mount, or even any of it at all!
Each mount is a piece of art in itself. It takes time to shape it to match its object, to make it look right, and to find a way to attach it to the viewing space safely. I often start with an AutoCAD drawing in order to design the mount and see where there might be elements to improve upon before spending any time in the workshop. Every mount is unique to the item it holds. It can take me many trips between the workshop and the preparation room to test the mounts on the objects before they are ready to be put on display. After the exhibition is over, and the objects are returned to their homes in Collections, their mounts will stay with them as permanent companions.
Even while the museum is closed during these strange times, I am working on mounts to provide future exhibitions with wonderful art and objects for you to see. Next time you are in the museum, try noticing the different ways we display objects. We look forward to having you back!