Works by Earl Dismuke
OCTOBER 11, 2022 – APRIL 8, 2023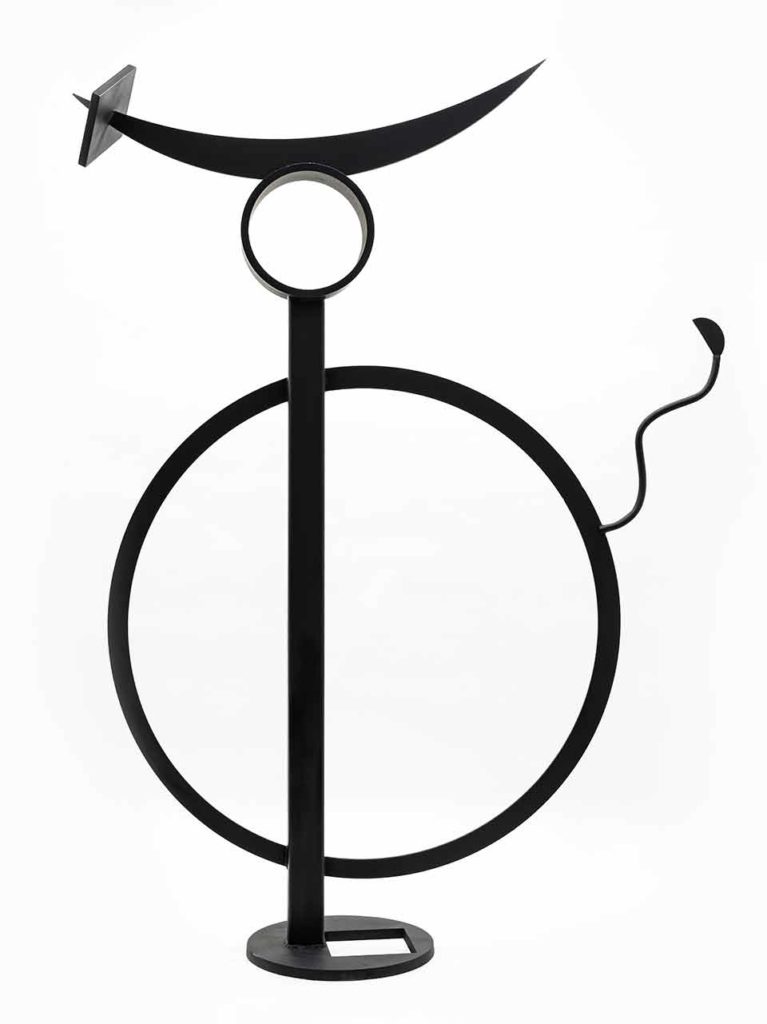 Toro (Uncle Bull), 2022
Earl Dismuke, a Mississippi native, is an abstract expressionist sculptor who gathers and assembles discarded material, mostly metal. Like a Rorschach test for the viewer, his resulting sculptures may evoke playful nostalgia, while others are slightly unsettling and prickly. This is Earl Dismuke's first solo museum exhibit.
---
Please join us Tuesday, November 8, 2022 from 5:00 p.m. to 8:00 p.m.
to celebrate Gathering with an Opening Reception
and an Artist Talk featuring sculptor Earl Dismuke.
Refreshments, generously sponsored by The Friends of the Museum, will be served.
The galleries will remain open throughout the event. Please explore the exhibits! Earl will be present for conversation and questions. The artist talk will begin at 5:30 p.m. in the Speakers Gallery, followed by a Q&A session.