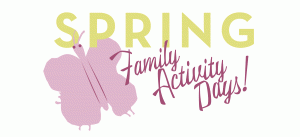 The University of Mississippi Museum
Cost: FREE!
The Museum offers fun-filled activity days for children to experience with their families. These events coincide with exhibits, holidays, and other special events—enriching the museum experience for all ages.
FAMILY ACTIVITY DAY: FOLK ART
SATURDAY, FEB 4, 2023
10:00 a.m. – NOON (DROP-IN)
Black History Month Series: A look into southern Black people's rich tradition of Folk Art.
Art of the people, for the people, and by the people! Folk Art is made by artists whose creative skills tell tales about their community's authentic cultural identity. Everyone in the family, adults and children, will embrace their inner Folk Artist and create artwork using non-traditional materials and expressive subject matters. Venture into the Museum to learn and make art inspired by fabulous folk artists like Clementine Hunter, Luster Willis, M.B. Mayfield, LV Hull, and more.

FAMILY ACTIVITY DAY: ILLUMINATED LETTERS
SATURDAY, MARCH 4, 2023
10:00 a.m. – NOON (DROP-IN)
Letters are all around our world: we can find them in the titles of works of art, our favorite book, and even the packaging of our favorite snack.
Using letters we can create stories, send kind messages, and of course, create beautiful artwork! Wander into the Museum and learn about how letters have been used in works of art such as the illuminated manuscripts, sculptures, and contemporary art.
Questions? Contact Rosa Salas at rvsalasg@olemiss.edu or 662-915-7205.