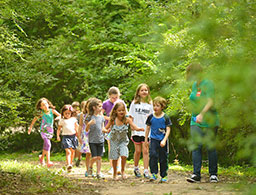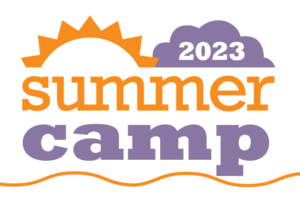 The University Museum is excited to announce its 2023 schedule of fun-filled summer camps for children. Children will explore the Museum and experiment with new art materials in these exciting and educational camps inspired by the Museum's collections and special exhibits. Returning camper? – we will have new projects, so join us again!
Registration opens on Friday, March 3rd at noon.
COST OF EACH WEEKLONG CAMP:
$80 per participant for Museum Members at the Family level and above
$100 per participant for non-member
All supplies and snacks are included in the cost.
For Babies and Toddlers Ages 2–5 accompanied by a Parent/Guardian:
Mini Masters: Treasured Toy Box Camp

July 24th-28th, 2023, 9 a.m.-noon

How does an artist' toy box look? There are no regular toys here! This summer we will create art inspired on what you can find in your chest. We will get to draw inspiration from Japanese-American artist Jacob Hashimoto and create colorful kites, clay figurines inspired by our Roman and Greek collection, and much more.
* Due to UM policies, all Mini Masters must be accompanied by an adult (can be one guardian for multiple children). Coffee and snacks will be provided for grown ups.
For Teenagers Entering Grades 6th-9th:
Art Through the Ages: Art Camp for Teens

June 5th-9th, 9 a.m.–noon

Join us for a week of art and learning in our Art Through the Ages: Art Camp for Teens. Explore different mediums like printmaking, ceramics, painting, and sculptures, and find out what makes each medium uniquet! This week we will not only make art but we will also learn about the art movements and ancient civilizations that have influenced artists since the beginning of time.
For Children Entering Grades 1–5:
Fantastic Storytellers Camp

May 22nd-26th, 2023, 9 a.m.-noon
Do you like to tell stories? Maybe you create characters too? This week's camp is all about telling fantastic stories through cool art. Join us in the exchange of amazing tales and a lot of art-making! We will draw inspiration from William Eggleston's photographs and take our own pictures, learn about famous authors, create characters, go on a field trip on campus, and build settings for them to go on their adventures.

Artful Science Camp

June 26th-30th, 2023, 9 a.m.–noon
Join us for a week of science experiments and awesome artwork! In Artful Science Camp, we will start every morning with a science experiment and move on to creating artwork that teaches us about technology, space, engineering, biology, physics, and chemistry. Campers will go on a field trip, create their own catapults, nature prints, bioluminescent paintings, and much more!

Foodies Club Camp

July 10th-14th, 2023, 9 a.m.–noon
Join us for our second installment of Foodies Club with a whole new set of art projects. Artists and Chefs will not only be inspired by food, but they will also use edible ingredients as materials to create wonderful art that makes you crave more! This summer, we will create appetizing art inspired by delicious meals and the moments we share with others when we eat. Campers will get to go on a field trip, create giant food sculptures, and have fun with food art!

World Explorers Camp

July 17th – 21st, 2023, 9 a.m.–noon
Do you wish you could travel to many different countries in one day!? Join us for World Explorer Camp, and travel with us to learn about the traditions, culture, and art of places in North America, Central and South America, Africa and Middle East, Europe, and Asia. Campers will get to go on a field trip, sculpt their own shell gorgets, cut papel picado, build Egyptian masks, create their own Gyotaku prints, paint an impressionist landscape, and much more!


Please contact Rosa Salas at 662-915-7205 or rvsalasg@olemiss.edu with questions or to apply for a need-based scholarship.