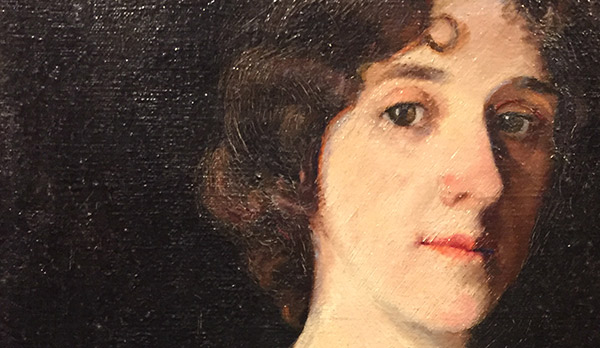 Thursday, June 8, 2017, 6:00 p.m.
Carolyn Brown presents The Artist's Sketch:
Biography of Painter Kate Freeman Clark.
Book signing and reception to follow lecture.
"In the book I write that the stated intentions of Clark's will are quite extraordinary: She envisioned building a permanent gallery for her artwork and she hoped that her home, Freeman Place, and its contents, could "fill some useful social or artistic function, such as a museum, library, art gallery or a civic guest house or woman's club." She also recognized that her extensive clothing collection, "costumes and apparel of sufficient interest and preservation to illustrate fashions and manners … (could) show the amazing change between 1914 to 1933 minds, modes and manners, etc." She was concerned about her legacy since she left no direct heirs. In her will, much to the surprise of her home town of Holly Springs, Clark left her paintings stored at a warehouse in New York for over forty years, and money to build an art gallery." said Brown.
Author of Art in Mississippi, 1720-1980, Patti Carr Black said, "Mississippi's most nationally admired artist during her lifetime is not widely known today. Kate Freeman Clark of Holly Springs exhibited her work at the Pennsylvania Academy of Fine Arts, The Corcoran Gallery, The Carnegie Institute, New York School of Art, the Society of American Artists, and other prominent galleries in the Northeast. Cheers for Carolyn J. Brown's well-written, well-researched, and beautifully illustrated biography."
---
This lecture complements the University of Mississippi Museum's current exhibition: Lasting Impressions: Restoring Kate Freeman Clark.