The Other Sun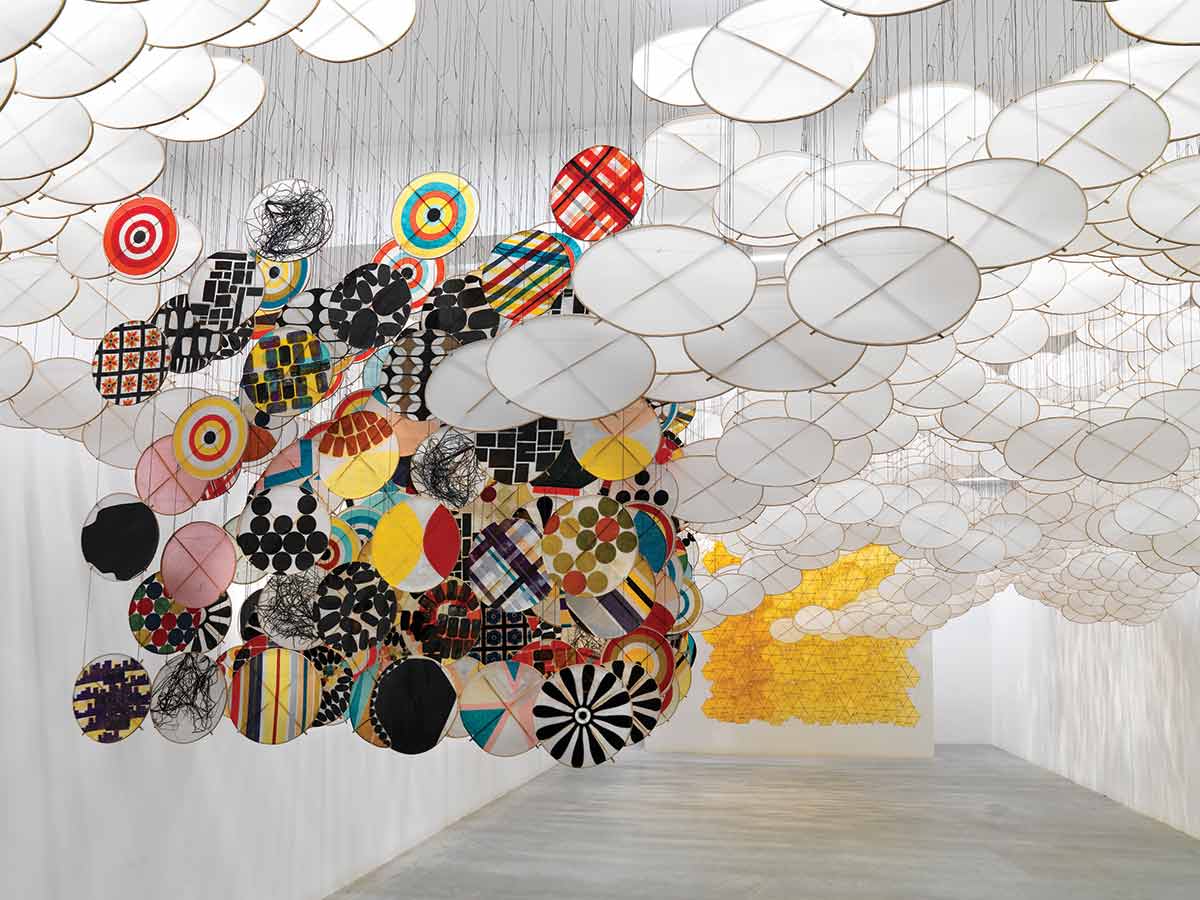 The Other Sun
AUGUST 17, 2021 – SEPTEMBER 3, 2022
Whether it be small intricate drawings or massive hovering forms consisting of thousands of kite-like discs, Jacob Hashimoto playfully balances the dichotomies he observes in landscapes and constructed virtual worlds. Exhibit is on view at both the University Museum and Rowan Oak.
Closing Reception
Tuesday, August 30, 2022
6:00 p.m. — 8:00 p.m.
Join us as we celebrate Jacob Hashimoto's The Other Sun. This exhibit will remain on view through Saturday, September 3rd. Refreshments will be provided. This is a great opportunity to experience The Other Sun and explore our galleries and new exhibits!