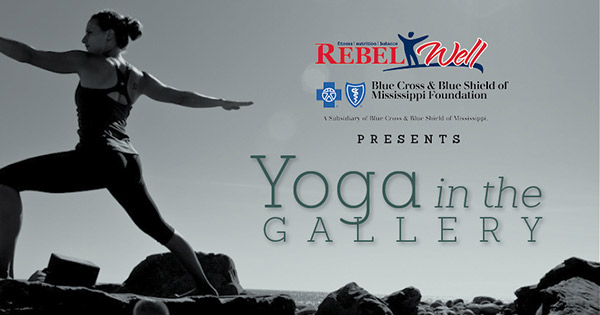 Every Monday at 8:30 a.m.
Jan. 22–May 3, 2018*
*except except March 12, 2018.
AND additional THURSDAY pop-up dates have been added this spring (also at 8:30 a.m.):
Feb. 8, Mar. 1, Apr. 5, May 3, and May 11, 2018.
The University of Mississippi Museum
Class is approximately one hour in length. Bring your own yoga mat.
First come, first served.
Free of charge.