By Brian Dettmer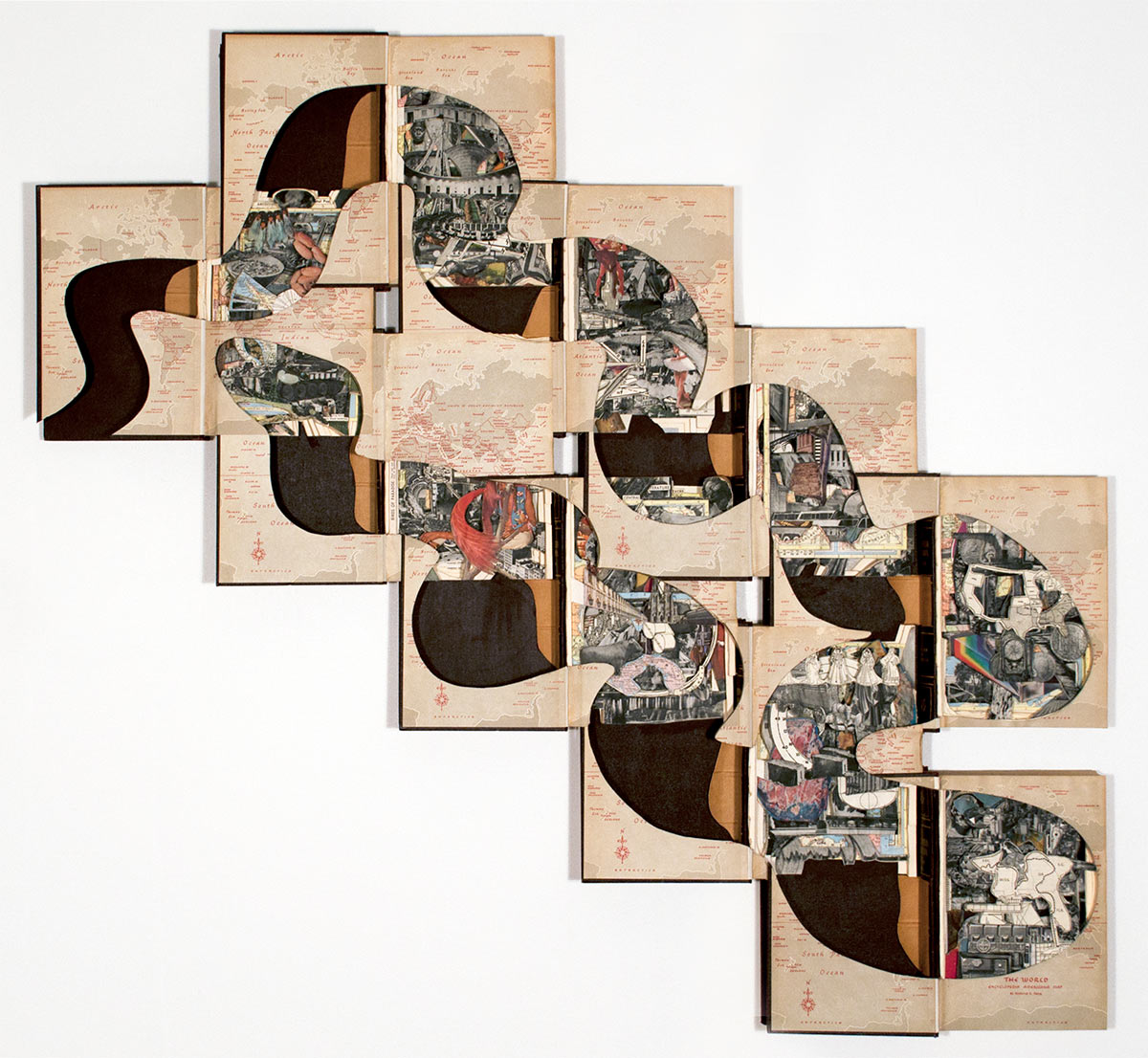 Americana 54 (#1), 2013
MARCH 10–AUGUST 22, 2020
Brown Bag Lecture (11:00 a.m.) and Rowan Oak Visit (noon):
Monday, March 30, 2020
Opening Reception: Tuesday, March 31, 2020, 5:30–7:00 p.m.
Brian Dettmer's exhibit Hardcovers and Paperbacks, both memorializes the written word and reincarnates it. With great reverence, he has transformed books into sculptural works providing them with a new voice that pays homage to their former lives. Exhibit is on view at both the University Museum and Rowan Oak.