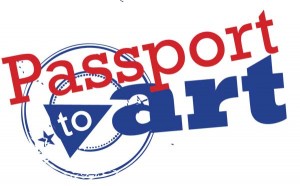 Looking for fun, cultural experiences for your daycare students to enrich your programming?
The UM Museum offers our "Passport to Art" summer program to daycares for 8 weeks of 90 minute sessions at the Museum for children ages 3+ to see museum artifacts and create their own masterpieces.
Cost: $40 per student for the entire 8 week period
Maximum group size per visit time: 25 children
(Daycares can arrange different times in order to bring multiple classes)
Your Daycare provides:
Transportation to the Museum once a week for 8 weeks
Minimum 1 adult per 10 children (in accordance with your facility's policies)
Payment for the program for all participants
Signed release
The UM Museum provides:
Tours and quality art programming by our museum education staff
Art materials for children to create unique masterpieces
A "passport" for each child to get stamped at each visit
A light snack for participants
2017 Passport to Art Lessons
American Art at the Museum
Central and South America
Polar Exploration
African Art
European Masters
Middle Eastern Art
Asian Art
Australia
Contact Kassidy Franz, at klfranz@go.olemiss.edu or 662-915-7205. to reserve this experience for your daycare students. Let us know what times/days of the week work best for your group and get excited for your grand adventure to begin this summer!
Unable to come for the full 8 weeks? We can work out alternative plans at $5 per week/student.