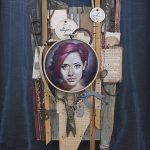 AUGUST 9–DECEMBER 10, 2016
Opening Reception: Tuesday, August 23, 2016, 6–8:00 p.m.
Apocrypha loosely translates as "hidden writings". The original significance of the objects in Jason "Twiggy" Lott's assemblages has been hidden or lost to time. They were lost but now are found and must be granted new life and new significance.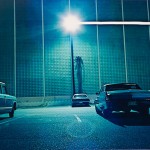 SEPTEMBER 13, 2016–FEBRUARY 18, 2017
Opening Reception: Thursday, October 6, 2016, 7–8:00 p.m.
A series of stunning color and early black-and-white photographs, some never exhibited before, by the world-renowned, Memphis-born photographer. Guest Curated by novelist Megan Abbott.