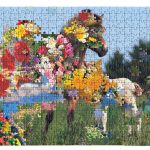 MAY 23–SEPTEMBER 16, 2017
Opening Reception: Tuesday, May 23, 2017, 6–8:00 p.m.
Using only puzzle pieces of flowers and skies, Kent Rogowski creates new surreal landscapes and compositions.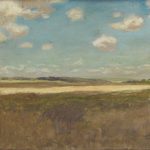 MARCH 28–JULY 22, 2017
Reception: Tuesday, March 28, 2017, 6–8:00 p.m.
This exhibition pays tribute to a prodigious and prolific female artist from Holly Springs, Mississippi. It seeks to reintroduce Kate Freeman Clark's work to the history of American painting by drawing attention to the ongoing restoration of her career and her canvases.