JANUARY 10–APRIL 29, 2017
Reception: Tuesday, January 31, 2017, 6–8:00 p.m.
James and Lucy Lo photographed the intricately painted and sculpted Mogao and Yulin Caves from 1943-44. Their images transcend the standards of documentary photography into pure artistry.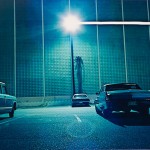 SEPTEMBER 13, 2016–FEBRUARY 18, 2017 DATES EXTENDED!
Opening Reception: Thursday, October 6, 2016, 7–8:00 p.m.
A series of stunning color and early black-and-white photographs, some never exhibited before, by the world-renowned, Memphis-born photographer. Guest Curated by novelist Megan Abbott.