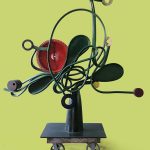 AUGUST 21–DECEMBER 8, 2018
Opening Reception: Thursday, September 13, 2018, 6–8:00 p.m.
An Evening with the Artist: Thursday, November 8, 2018, 6:00 p.m.
George Tobolowsky's series of metal sculptures, A Long Road Back, range from abstract to representational. Bold colors and found metal scraps create delightfully unexpected outcomes. The works will be on display inside and around the Museum, throughout Oxford, and on the UM campus.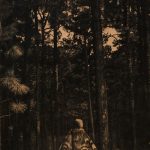 JULY 24–DECEMBER 1, 2018
Artist's Lecture: Wednesday, August 22, 2018, 5:30 p.m.
Opening Reception and Gallery Walkthrough with Artist: Thursday, August 23, 2018, 6–8:00 p.m.

Jaime Aelavanthara's series of tea-stained cyanotypes serves as a reminder that the gap between nature and ourselves is smaller than we acknowledge.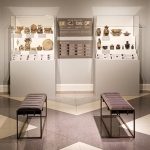 MARCH 13, 2018
Opening Reception: Tuesday, March 27, 2018, 6–8:00 p.m.
Join us for the opening of the first Gallery of the Mary Buie wing.