FEBRUARY 26–SEPTEMBER 7, 2019
Opening Reception : Thursday, February 28, 2019, 5:30-7:30 p.m.
Gallery Walkthrough with Artist: Tuesday, 2019, April 2, 7-9:00 pm
Understanding Birds through Drawing: Thursday, April 4, 2019, 5:30 p.m.
David Allen Sibley is an ornithologist. He is the author and illustrator of The Sibley Guide to Birds, which is one of the most comprehensive guides for North American ornithological field identification.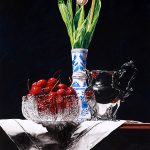 JANUARY 22–AUGUST 1, 2019
Opening Reception and Gallery Walkthrough with Artist: Thursday, January 31, 2019, 5:30–7:30 p.m.
Laurin McCracken's realistic watercolor paintings are largely influenced by the Dutch and Flemish still life painters of the 16th and 17th centuries.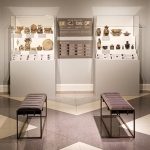 MARCH 13, 2018
Opening Reception: Tuesday, March 27, 2018, 6–8:00 p.m.
Join us for the opening of the first Gallery of the Mary Buie wing.