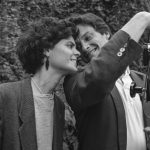 SEPTEMBER 17, 2019–FEBRUARY 15, 2020
Opening Reception: Tuesday, September 24, 2019, 6–8:00 p.m.
Explore ethereal Mississippi delta landscapes and soul-stirring portraits by photographers Langdon Clay and Maude Schuyler Clay in their first-ever joint exhibition.
FEBRUARY 26–OCTOBER 5, 2019
Opening Reception : Thursday, February 28, 2019, 5:30-7:30 p.m.
Gallery Walkthrough with Artist: Tuesday, 2019, April 2, 7-9:00 pm
Understanding Birds through Drawing: Thursday, April 4, 2019, 5:30 p.m.
David Allen Sibley is an ornithologist. He is the author and illustrator of The Sibley Guide to Birds, which is one of the most comprehensive guides for North American ornithological field identification.