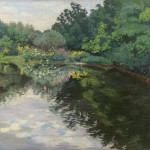 AUGUST 11, 2015 – FEBRUARY 20, 2016
Works from one of the 20th Century's greatest landscape and plein-air painters.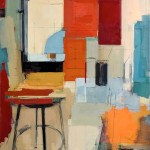 SEPTEMBER 22, 2015 – JANUARY 3, 2016
Reception: Tuesday, October 27, 2015, 5 – 8:00 p.m.
part of the Oxford Arts Crawl
In paintings, prints and drawings she focuses on composition and the interplay of color, light and space. Her work is in museum collections in the US and Europe. This exhibition will highlight her talents in several media.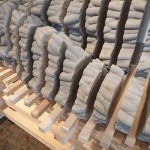 SEPTEMBER 8 – DECEMBER 18, 2015
Opening Reception: Thursday, September 10, 2015, 6–8:00 p.m.
part of the Annual Membership Party
Intervals and Disturbances reflects the sensibility that an object stands as a momentary physical manifestation of an ongoing process. They provide evidence of unseen forces, and they point to the distinction between the human and the non-human.